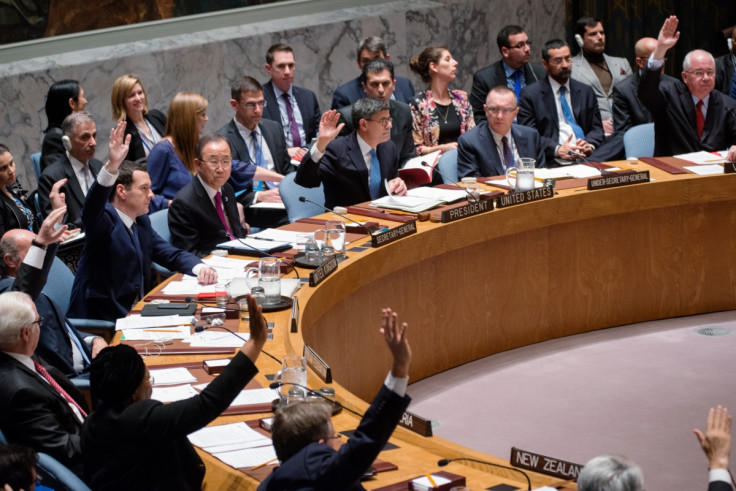 The UN Security Council unanimously adopted a co-sponsored resolution by the US and Russia aimed at disrupting the finances of the Islamic State (Isis). The terrorist group has a steady flow of revenue from oil, antiquities sales, confiscation and other illicit activity. The new resolution would elevate IS (Daesh) to the same threat level as al-Qaeda.
According to Voice of America, finance ministers from the 15-nation council worked on a resolution that would expand and strengthen the sanctions currently in place against al-Qaeda to focus on IS. US Ambassador to the UN, Samantha Power told reporters on 16 December that the draft resolution would require countries to increase their efforts to cut off funding to IS.
"While we have made progress and made big dents in Isil's [IS] ability to access funds—the fact that they are still able to traffic in cultural artifacts, in oil with smugglers, they are also extorting people who live in the territories they occupy—this is a problem that we should be able to solve," Power said. "And if we can get at Isil's wallet and its financial coffers in an intensified and even more aggressive way, that is going to have a material effect on their ability to prosecute war," she added.
IS was blacklisted by the UN Security Council's sanctions committee under the banner of al-Qaeda in Iraq in 2013. The new resolution focuses on restrictions placed on IS to limit access to and the use of the international financial system to move money.
The resolution also criminalises a wide range of financial transactions. It will also urge nations to state how they are keeping money out of the hands of terrorists. Bloomberg Business reported that the new resolution would not penalise the government who do not comply, but instead create a list to name and shame those not doing enough.
"Isil are able to access banks outside their areas of control in Syria and Iraq, primarily through Turkey," Matthew Levitt, director of counter terrorism programme at the Washington Institute for Near East told Bloomberg. "The Security Council needs a combination of carrot and stick to get countries like Turkey to be tougher."
The US-Russia sponsored resolution marked an uncommon union between the two countries. During a news conference in Moscow on 17 December, Russian President Vladimir Putin said: "We support the initiative of the United States about the UN resolution." Putin has also been vocal in his demands for Turkey to face consequences for being the main consumer of oil from IS. In that regard, the resolution will tighten regulations for Ankara to be more transparent about information it has on IS.