Isis: Video shows Indonesian children in Syria playing Daesh-style execution game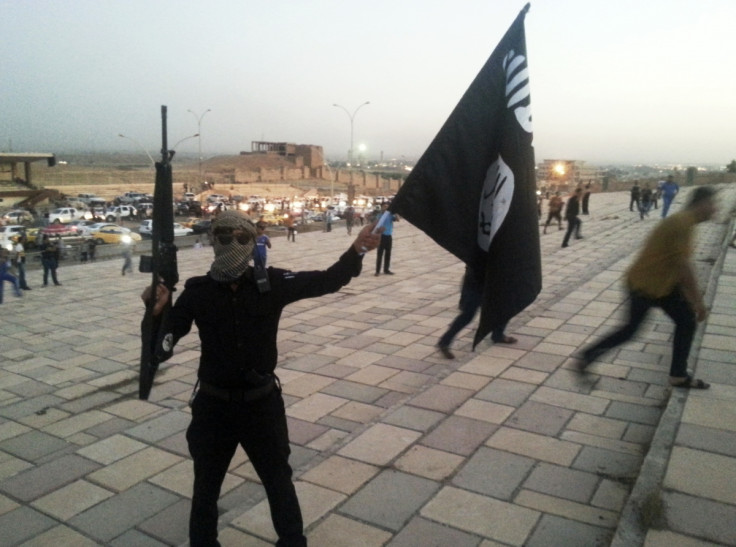 The Islamic State (Isis) appears to be brainwashing children by making them play mock execution games. A new IS (Daesh) video apparently shows children staging a fake execution and practising beheading techniques on a teddy bear.
The children, who have been filmed in the 18-second video, are said to be Indonesians living in a shelter in Syria. The video was uploaded on social media with the tag line: "A message for Jokowi [Indonesian President Joko Widodo] and Obama [US President Barack Obama]", AAP reported.
One of the children, who pretends to be the "executioner", is wearing a balaclava and says: "To Jokowi and Obama, these are your soldiers. I will kill them one by one so that the whole world knows that these are for you.
"Allahu Akbar (God is great). Takbir. Allahu Akbar," the boy says.
After issuing the threats, the boy pretends to shoot dead seven other children who are on their knees with their heads bowed. During the mock execution, two children can be seen holding an IS banner.
"Those kids are a whole generation that's lost. There are a lot of suicide bombers that Daesh (IS) have orchestrated — as well as brainwashing the children," activist Sarmad al Jilane was quoted as saying by Sky News.
"They place them in the front line of battles and if they are killed then they are considered to be protecting Daesh lives," Jilane said.
This is not the first time a group of children from Indonesia have been filmed carrying out mock drills. In March 2015, a video apparently showed some children from the country conducting drills with assault rifles.
"Our children will be the children who will go back to the infidel countries to uphold the flags of Laa illaaha illallah [there's no God but Allah]", an adult in the video had said. The video was also believed to be filmed in Syria.
© Copyright IBTimes 2023. All rights reserved.