US officials have placed the British Isis terrorist Sally Jones, dubbed the 'White Widow', on a list of the top 40 of the terror group's most dangerous operatives.
The move by the US State Department has raised fears the former punk rocker, from Chatham, Kent, may still be alive in the Middle East after she was named on the list on Tuesday (28 February).
In October last year it was reported that Jones, 50, was killed in a US Predator drone strike in Syria close to the border with Iraq where many of the jihadis have fled as the extremist's territory has decreased.
It was also reported that the mother-of-two was killed alongside her 12-year-old son JoJo who was taken to live in Syria with her, although other reports have suggested the child, known as Hamza Hussain, may have survived.
Jones was added to the list on 29 September 2015 and remains there along with two other Brits, Anjem Choudary who was jailed for five and a half years for supporting Isis in September 2016.
The other Briton on the list is Siddartha Dhar, 34, also known as Abu Rumaysah al-Britani who appeared on the Channel 4 documentary The Jihadis Next Door, and rented out bouncy castles before he allegedly appeared on an Isis video.
Former beautician Jones became a top Isis recruiter who urged attacks on RAF bases and the Queen on VJ day who travelled to Syria to marry terrorist Junaid Hussain in 2013.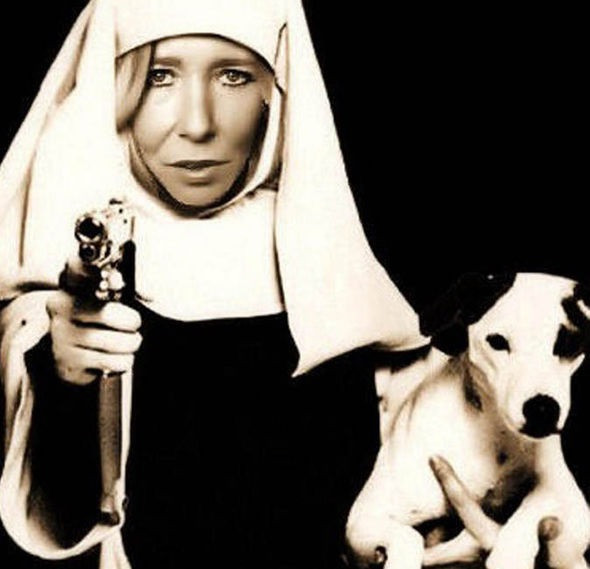 Hussain, an Isis computer hacker, was killed in a drone strike in 2015 but Jones continued provoking UK authorities by encouraging attacks.
Officially Washington has never admitted to killing Jones because it is thought her DNA was never recovered from the ground.
The State Department said the designations was "part of a larger comprehensive plan to defeat Isis by destroying their "safe havens, denying its ability to recruit foreign terrorist fighters, stifling its financial resources and negating their false propaganda".
Her inclusion on the list of those targeted by Executive Order raises the possibility of her still being alive and means that her assets outside of the UK will be frozen.