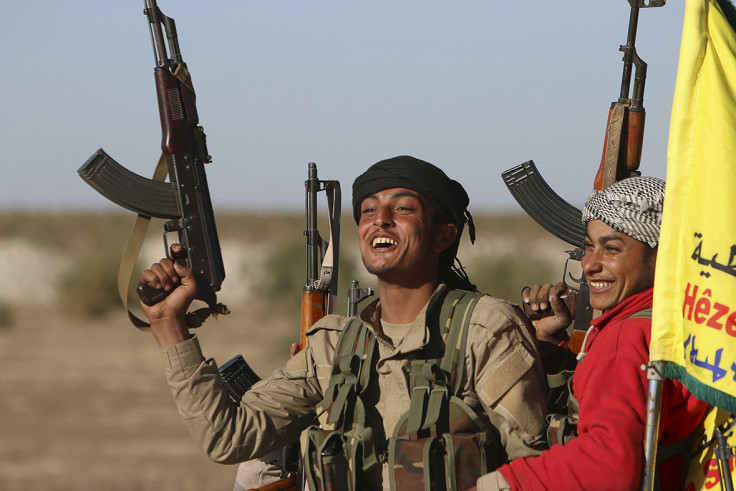 Arab youth see the rise of the Islamic State (Isis) as "the biggest obstacle facing the Middle East", a survey has revealed. A majority of them, 76%, believe the militant group will not be able to establish an Islamic State in its true sense. It is the second annual survey that has revealed such results, the poll report claimed.
The ASDA'A Burson-Marsteller Arab Youth Survey also found that more than half of young Arabs sought stability over democracy. Slightly more than half or 53% agreed to the statement, "Given the current circumstances in the Middle East, promoting stability in the region is more important than promoting democracy," while 28% disagreed.
The survey of 3,500 young Arabs in the age group of 18 to 24 years further revealed that about 77% of them are concerned about the rise of IS (Daesh). An equal number of male and female Arab youth were interviewed for the survey commissioned in January 2016. The interviews were conducted in Arabic and English between 11 January and 22 February.
According to the survey, about four in five young Arabs disagreed with the statement, "If Daesh did not use so much violence, I could see myself supporting it." Respondents who categorically ruled out any support to the militant group even if it did not resort to violence numbered 78% while only 13% said they would support the group.
Further, lack of job opportunities for young people emerged as the prime reason behind the youngsters joining IS, with eight in 16 countries where the survey was conducted stating it as the top reason "why some young people are attracted to Daesh." A quarter of those surveyed or 25% of the Arab youth said they failed to realise "why anybody would want to join Daesh."
When asked if there are good job opportunities in the area they live in, 82% of Yemenites disagreed and only 2% agreed to the statement, while 71% in Libya, 56% each in Palestine and Tunisia disagreed to the statement. Overall, 44% of the respondents were in agreement, while 37% disagreed they had good opportunities in their area.
The poll also showed that 47% of the respondents believe Shia-Sunni relations have deteriorated in the past five years, with 72% believing that the divide between the two communities "has a significant negative impact." The poll showed that 52% believe that religion plays "too big of a role" in the Arab world.
A huge number, 67%, of the Arab youth want their leaders to work towards improving the personal freedom and human rights of their people, especially women.
The survey also revealed that 63% of Arab youth see the US as an ally, while 32% of them think of the country as an enemy.