Knights of Malta refuses to cooperate with Vatican over Myanmar condom scandal
The ancient Catholic lay order says the ouster of Albrecht von Boeselager was an internal matter.
The Knights of Malta, a Roman Catholic lay religious order, has said it would not cooperate with a Vatican investigation over a condom scandal. The religious order issued a statement on Tuesday (10 January) and warned its members to toe the line if they choose to speak with investigating officers.
It also called Pope Francis's probe into the alleged scandal "legally irrelevant" and aimed at limiting its sovereignty in the statement. The Sovereign Military Order of Malta maintained that the removal of Grand Chancellor Albrecht von Boeselager was an act of internal matter and did not require interference from religious superiors.
It added that if any member of the community wanted to talk to the pontiff's investigators they must not disagree with the decision of the Order's leadership to replace Boeselager – who was ousted for distributing condoms in Myanmar even as the church prohibits the use of condoms.
Boeselager was suspended from duty on 8 December after he refused to follow a demand by Knight Matthew Festing to resign over revelations that the order's charity branch distributed tens of thousands of condoms in Myanmar under his watch.
He, however, said that he did not know about the condom distribution programme and eventually stopped it when he learned of it.
According to the grand chancellor, Festing had forcefully overthrown him from the post and in the presence of conservative Cardinal Raymond Burke, Boeselager specified that the Holy See wanted him to quit.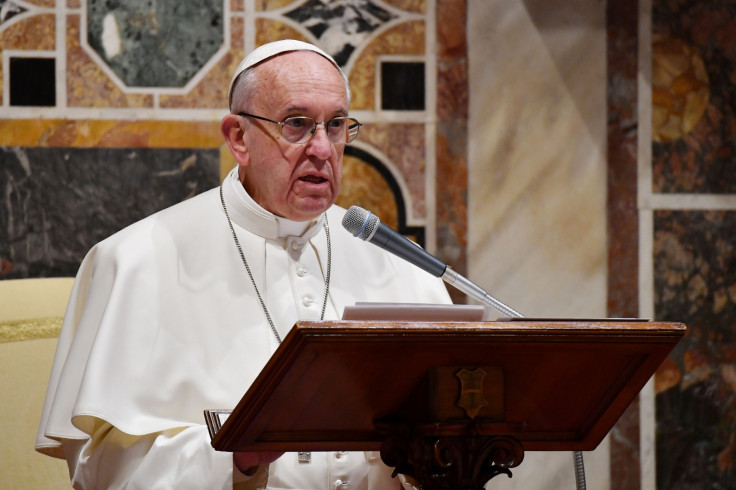 However, the Vatican's Secretary of State Cardinal Pietro Parolin denied that pope wanted him out.
Further, Boeselager also alleged that Festing had committed a series of legal and procedural errors in demanding his resignation that violated the order's constitution. However, Festing and Burke's supporters have justified the impeachment and argued that Boeselager's refusal to obey Festing was "disgraceful" and that the condom scandal represented an incorrigible breach.
© Copyright IBTimes 2023. All rights reserved.