A Pacific Islander padlocked his sister-in-law's genitals closed after being trusted to take care of the woman while her husband worked away from home.
Police in Papua New Guinea say the suspect also raped the woman after moving into the family home to live alongside her and her children while his brother was away in December 2017.
The victim called local police saying she had been assaulted, but nothing could prepare officers for the state they found her in when they called at the address.
"When he moved in he started to rape the victim," Lae Police Superintendent Anthony Wagambie told ABC Australia.
"Then he went on further to have her private parts padlocked and he had the key, he held on to the key himself," Wagambie added.
The brutal irony is that the woman's husband had entrusted his suspect – his own brother – to take care of the family while he was away working in Port Moresby, Papua New Guinea's capital city.
The suspect now faces multiple charges of rape and unlawful wounding. The woman was reported to be suffering extreme pain but had not initially called the police because she was too scared.
"She didn't report out of fear," Wagambie said. "The person had been threatening to kill her and he had brandished knives and pointed homemade guns at her and threatened to kill her and the children."
"This is very sad because she's a health worker who deals with these sort of cases of sexual and family violence and she advises people, but she also became a victim," he added.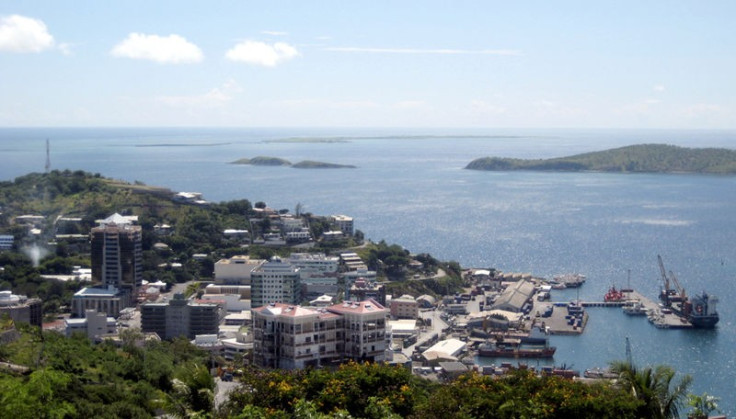 Sexual violence in Papua New Guinea is rampant
The brutal allegations come less than two weeks after Wagambie announced police would be toughening their stance against sexual offenders. He said that many perpetrators were not being brought to justice because they made settlements out of court with their victims' families.
He announced a crackdown on community leaders who endorsed sexual violence, adding that it was essential that violence against women in the Melanesian nation was through the criminal justice system, Loop News reported.
A 2015 report by Human Rights Watch claimed that 70% of women in Papua New Guinea were raped or sexually assaulted in their lifetime. Its rates of sexual violence are among the highest in the world.
The woman in the present case is now receiving counselling and treatment.