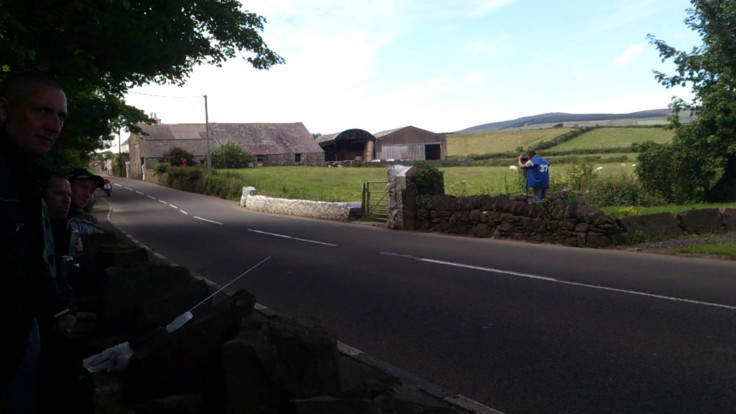 One man has died while another has been seriously injured after their motocycles crashed into each other on the Isle of Man during a pre-TT race practice run. Dean Martin, a local man, died on Friday during a crash with Jamie O'Brien on the Billown Course ahead of the 850cc classic.
O'Brien, a Liverpudlian, was airlifted to his hometown's Aintree Hospital, alongside a marshal who was also badly hurt in the smash. Another marshal, a retired competitor, was less severely injured, sustaining ankle and shoulder injuries in the crash, which took place at Billown Dip. He is expected to be discharged from Nobles Hospital later, according to reports.
The race was immediately abandoned. A full investigation into how the crash took place is now underway.
Organisers said Martin, 58, had been a long-time competitor on the Billown Course, riding on both classic and modern machines. He is survived by a partner.
In a statement, they said: "Southern 100 Racing extends it sincere condolences to family, relatives and friends at this very sad time. The organisers are carrying out a full investigation into the circumstances of the incident; the Coroner of Inquests has been informed."
The Billown Circuit is a motorcycle road-race course taking place on public roads which are closed for the event. It's a four-and-a-quarter-mile course which starts in Castletown, with a lap record of just under two minutes and 14 seconds.
The race has been responsible for a number of fatalities since Maurice Bowdery died in 1958. In total, the course has claimed 27 lives in competition, though none since 2013.
Practice sessions for this year's Isle of Man Classic TT race were scheduled across this weekend, ahead of the racedays proper, which start next Saturday, 4 June, and run until the following Friday, 10 July.
The opening practice session for the main TT races is due to start at 6pm tonight.