As a Crown dependency, the Isle of Man (IoM) had little say in the UK's vote to leave the European Union, but its economic resilience is likely to hold the territory in good stead when it comes to coping with post-Brexit risk, according a senior official for the territory.
Speaking exclusively to IBTimes UK, John Spellman, Director of Financial Services at Department of Economic Development of the IoM, said the EU vote may well have taken the Crown dependency's officials and people by surprise, but the administration was well prepared for the uncertainty ahead.
"We have known for some time that the IoM will inevitably feel the domino effect should Brexit happen and prepared for all eventualities including worst case scenarios. One of the central planks of our thought process was to diversify into high-growth sectors such as e-gaming and information technology, while keeping our identity as a financial services sector well and truly intact," Spellman said.
In post-Brexit talks with Brussels, the UK will represent the crown dependencies and the IoM would prefer a "middle path" in the negotiations with the EU, rather than letting Article 50 provisions lapse and a default reversion to World Trade Organization (WTO) norms, according to Spellman.
"We were approached by Whitehall Officials within 10 days of the 23 June vote to leave the EU, indicative of the fact that our opinion is valued by the UK government. We have said all along, free movements of goods and services is critical. I reckon if the UK would secure that, so would the Isle of Man."
Intertwined with London
Spellman admits the general direction of IoM's lucrative financial services sector is intertwined with London's as a premier global financial centre.
"My view is that London's financial skillset from bonds to the foreign exchange market, trade finance to project finance is just as critical to Europe, as it is to the UK. While it won't be easy with [Former French Minister] Michel Barnier, who has a colourful history with the City of London, in charge of negotiations, compromises would be reached by both sides."
But the IoM official warns some would invariably be disappointed. "From the financial services sector's standpoint, to be honest, after the dust has settled, the world before Brexit would be quite similar to the world after Brexit. If you belong to a membership of a large trading community, certain rules do apply, one of the fundamental EU planks is the free movement of people."
Spellman reckons the post-Brexit settlement with the EU would see some controls on immigration, but not entirely what the Leave campaign wanted. "Furthermore, the deal we are likely to see, in terms of EU banking passport and other aspects, will be worse that what we have today, so as to prevent other members from going down the UK route of leaving the EU. Aspects of capital flows and banking structures would require careful negotiations.
"It would be naïve to think the UK, and by extension, the Crown dependencies would keep the deal we currently have for financial services. Yet, it will not be materially worse, because a stance of coming down hard Europe's [and the world's] biggest financial centre would be self-defeating for the EU. Too much tinkering would damage the economies of both sides."
"In hindsight, mandarins in Europe must be wondering had they given [Prime Minister] David Cameron some of the things he was asking for before the Brexit vote took place, would we have ever been here."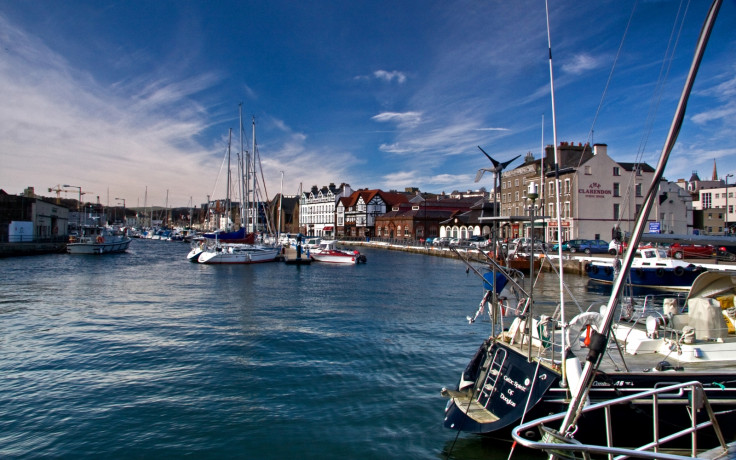 Spellman also says demand from Crown dependencies on London would vary significantly from territory to territory. "There would be an element of overlap of demands from the dependencies, but the calls would vary. For instance, Jersey and Guernsey have different economies to ours and they would want different things.
"We've got VAT and a customs union with UK, they haven't. Jersey's banking sector, on deposit base, is three times as large as ours. So what other dependencies ask of Prime Minister Theresa May won't completely align with our requests when Article 50 is triggered."
Opportunities aplenty after Brexit and beyond
In every crisis there is an opportunity and the IoM is certainly eyeing few of its own with ratings agency Moody's having recently described its economy as "more diverse and less volatile compared to other offshore financial centres".
Spellman notes: "The IoM economy has seen 30 years of consecutive growth, and we'd like to keep it that way. For starters, Brexit won't change the Westminster policy for regional investment. With EU funding money gone, a number of businesses will be looking elsewhere for funding.
"I'd say look at us. The IoM's £50m Enterprise Development Scheme and financial and professional services sector is eyeing businesses looking to expand internationally."
The UK has served as the IoM's intermediary with the Crown dependency trading with Europe via London through a treaty dating back to 1973. "In a post-Brexit, climate without having to directly follow many EU directives, the IoM can enhance certain offerings and become even more client-centric," Spellman says.
He also feels there is little chance of a second referendum and that PM May's quip "Brexit means Brexit" sums it up. "Quite frankly, we are preparing ourselves on that basis. We have good working relationships with China, South Africa, several Latin American and Middle Eastern governments as a service hub, we intend to takes these interactions to the next level."
Opportunity hub not tax haven
Spellman also disputes the 'tax haven' label the Crown dependency is often slapped with. "Historically, aspects of that label were fair, but currently, and in fact for the last few years, such a charge is totally unfair. The IoM was the first crown dependency to sign up for common reporting standards and the G5 initiative on tax transparency.
"We hold a top ranking as part of the Organization for Economic Cooperation and Development's (OECD) Global Forum on Transparency and Exchange of Information. Our credentials speak for themselves, and people calling us a tax haven should look beyond decades-old clichés."
Spellman says if the IoM chooses not to levy corporation tax, surely it's the responsibility of the home state to choose its path. "Our economy runs very efficiently on direct taxation on employment and indirect taxes, with a well developed health and benefits system. So why should we implement taxes that we do not need?
"Several governments from Ireland to the Netherlands have low corporate taxation, and former UK chancellor George Osborne's move to lower corporation tax to 15% was a similar measure. So why criticise the IoM for its low taxation principles. If we are transparent, we should run our economy how we choose. I'd say we're small but perfectly structured – a model worth examining in a post-Brexit world."