Gaza Crisis: Israel Evacuates Diplomatic Families in Turkey Following Attacks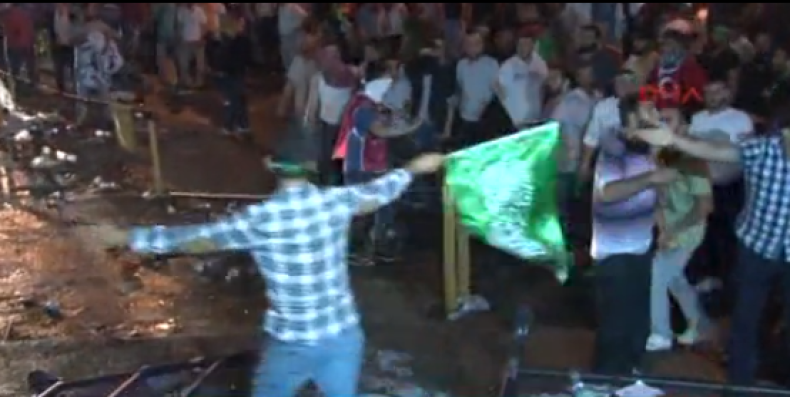 Israel has decided to evacuate the families of diplomats in Turkey, after violence erupted during pro-Palestine manifestations.
Palestine suppoprters pelted the Israeli diplomatic missions in Ankara and Istanbul with stones, following Israel's decision to launch a ground invasion into Gaza on Thursday evening.
Several Turkish deputies also rallied in support of Palestinians.
Demonstrators waved Turkish and Palestinian flags, chanting slogans such as "Hail to the resistance from Istanbul to Gaza," and "Murderer Israel, get out of Palestine," the Hurriyet Daily News reported.
Justice and Development Party's (AKP) deputy Murat Yıldırım, who took part in the protests in Ankara, said: "the occupying Israel has made a bloodbath of Palestine by bombing them for the past 15 days."
Israel announced the beginning of a ground operation to target terror tunnels on Thusday evening.
According to a statement by Israel Defence Forces, the ground invasion is part of the already existing Operation Protective Edge, launched on 8 July to restore calm in southern Israel.
At least 23 Palestinians – including three children – have been killed since the ground offensive started, bringing the total death toll to 264 Palestinians.
Gaza health ministry spokesman said a hospital in Beit Lahia, where 400 children were taking shelter, has been shelled by Israeli military.
The Israeli death toll currently stands at two: one soldier and one civilian.