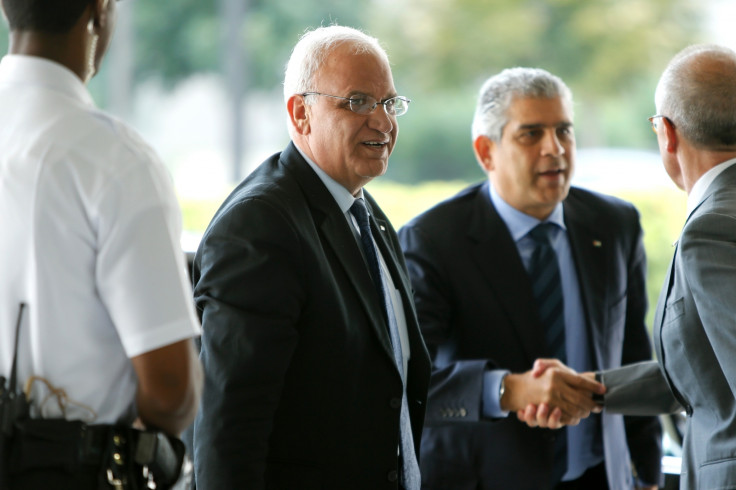 Palestinian chief negotiator Saeb Erekat has accused the international community of failing to hold Israel accountable for its "systematic violations of international law" in the aftermath of the Israeli elections that saw Benjamin Netanyahu scoring a clear victory against opponent Zionist Union co-chairman Isaac Herzog.
"At a time when we are gravely concerned about a culture of hate which brings with it unprecedented levels of incitement against the 1.6 million Palestinian citizens of Israel, the results of the Israeli elections show the success of a campaign platform based on settlements, racism, apartheid and the denial of the fundamental human rights of the Palestinian people," Erekat said in a statement.
Conservative Likud party won between 30 seats in the 120-seat Israeli parliament - the Knesset - compared to 24 for rival Zionist Unity coalition of Isaac Herzog and Tzipi Livni - meaning Netanyahu will now likely form a coalition of right wing parties to get the 61 seats needed for a majority.
Netanyahu's campaign was distinguished by a marked shift to the right, with inflammatory statements about Israel's Arab population, accusations against his left wing rivals and outright claims that he would never support a Palestinian state.
In a racist rant against Arab voters on election day, he said the Palestinian citizens of Israel were "streaming in huge quantities to the polling stations", bused by left-wing organisations in an effort that "distorts the true will of the Israelis in favour of the left, and grants excessive power to the radical Arab list," referring to the Joint Coalition of Arab parties which came third in the polls with 13 seats.
Erekat said Netanyahu's extraordinary result "would not have been possible had the international community held Israel to account for its systematic violations of international law".
"Now, more than ever, the international community must act. It must rally behind Palestinian efforts to internationalise our struggle for dignity and freedom through the International Criminal Court and through all other peaceful means," he added.