Israel's defence ministry has announced it foiled an attempt by Hamas to smuggle commercial quadcopter drones armed with HD cameras into Gaza for the purpose of surveillance.
In recent weeks, Israel's security agency Shin Bet, the Ministry of Defense Crossings Authority, the Israel Police, the Customs Authority and the Israel Defense Forces (IDF) have been working together to intercept multiple shipments of drones hidden among seemingly innocuous items that are routinely taken via truck into the Gaza Strip, according to the Jerusalem Post.
During the latest attempt, Crossings Authority inspectors stopped an Israeli truck laden with toys at the Kerem Shalom Crossing. Located in the middle of large pallets of toy cars, tractors and dolls were commercial drones of various sizes from multiple different brands, and all of the unmanned aerial vehicles (UAV) featured high-quality on-board cameras.
Although Gaza could just have a lot of drone enthusiasts, the Crossings Authority said the drones were meant to be used by "terrorist elements in Gaza" in order to gather intelligence about the movements of the IDF.
The joint task force has now launched an investigation to track down the ringleaders of the smuggling network responsible for smuggling the drones.
Unprecedented quiet but not for long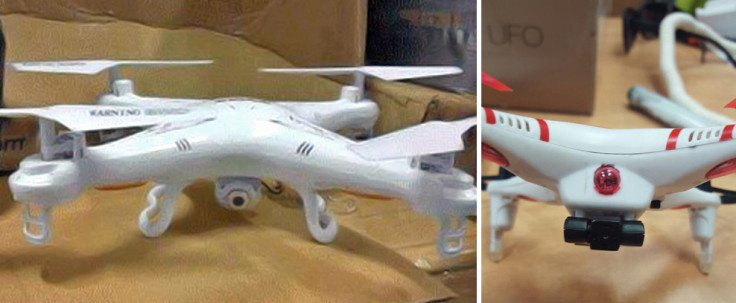 On 22 February, Israeli defence minister Moshe Ya'alon warned that although Hamas had not caused any problems recently, it was likely because the group was rearming itself and rebuilding underground tunnels.
"We've been enjoying unprecedented quiet, Hamas hasn't fired one bullet," he said at a press conference on board the USS Carney destroyer docked in Haifa, according to Ynet News. "It's growing in power, we didn't think otherwise. Hamas is trying to arm itself with rockets but it's having difficulties importing [rockets] as it did before and it has to manufacture them. That is why they're conducting all of the tests of firing rockets into the sea.
"There is also a shortage of materials to manufacture rockets with and they're trying to improvise – and of course digging defensive and offensive tunnels. We are not fooling ourselves to think that they aren't."
According to Ya'alon, Israel is keeping a close watch to ensure Hamas does not try to build an underground tunnel crossing into Israel, especially since Hamas is no longer able to smuggle in weapons and other contraband from Iran since the Israeli navy raided an Iranian arms vessel in March 2014 and discovered 40 long-range missiles, 181 mortar shells and 400,000 bullets.
The defence minister also said Israel and the US are collaborating to develop new technologies to help discover and destroy these underground tunnels, and that Israel anticipates Hamas starting a new offensive from the south of the country.