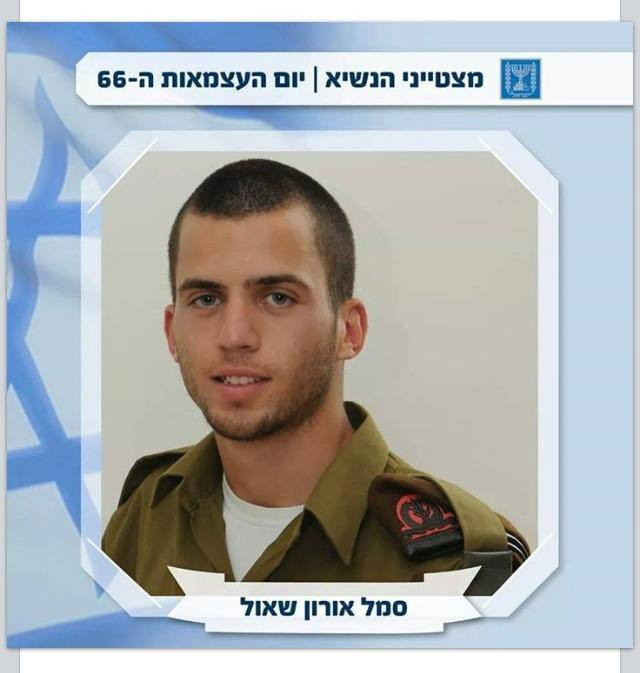 Israel Defence Forces (IDF) have declared that a soldier who went missing on Sunday is dead.
Oron Shaul, 20, was hit by an anti-tank missile that killed six other IDF's members on 20 July.
Shaul was taking part in the ground invasion of Gaza, launched by Israel on 17 July, when he was killed.
The IDF tweeted on Friday:
IDF's ground invasion of Gaza is part of Israel's Operation Protective Edge, launched on 8 July to restore calm in southern Israel, after the firing of over 150 missiles from Gaza into the country.
More than 800 Palestinians, mainly civilians, have been killed since the launch of the operation.
The UN warned of the "strong possibility" that Israel was violating international law and may be committing war crimes in Gaza.
Israeli death toll stands at 32 soldiers and one civilian.
On Thursday night, thousands of Palestinians took to the streets in the West Bank in protest against Israeli military operation in Gaza.
Demonstrators marched from Ramallah towards East Jerusalem, where they were met by Israeli security forces and clashes erupted. At least three Palestinians were killed and 200 wounded.