Palestinian Youth 'Shot Dead by Israeli Settler' in West Bank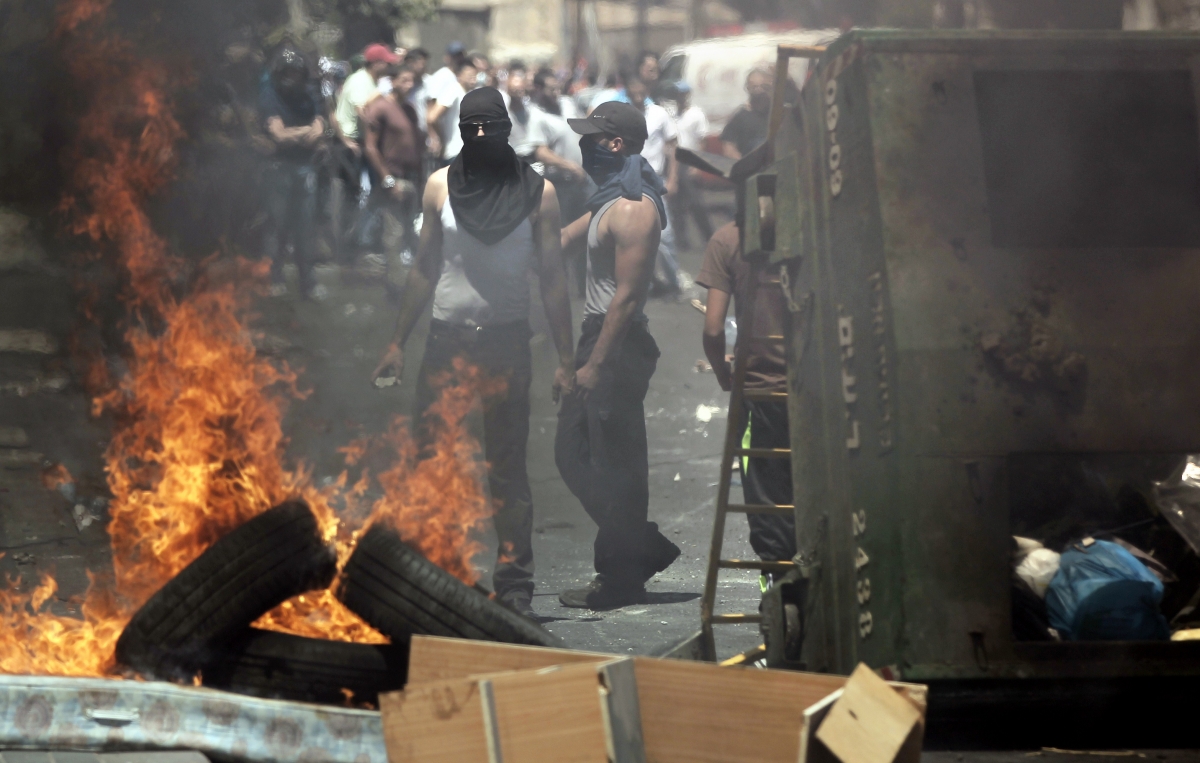 A Palestinian protester has allegedly been shot dead by an Israeli settler in the West Bank during protests against the conflict in Gaza.
Khaled Odeh, 18, was shot in the chest during demonstrations in the village of Huwwara, near Nablus.
Witnesses said they saw an Israeli settler aboard a car opening fire on protesters who were hurling rocks at the passing vehicle.
Israeli authorities investigating the incident said a female settler who was taken in for questioning testified she fired into the air, fearing her life was in danger, Haaretz newspaper reported.
The incident came as some 200 Palestinians gathered in the city to demonstrate against the bloodshed in Gaza.
Clashes with security forces erupted, resulting in a second Palestinian being killed, this time by the military.
Tayib Oudeh, 22, succumbed to gunshot wounds. Another three were injured, Palestinian officials said.
The Palestinian Authority had called for a "day of rage", after 15 people were killed in an Israeli strike on a school used as a UN shelter for civilians in the Gaza Strip.
Hundreds responded marching in protest after noon prayers marking the last Friday of Ramadan.
Violence and deaths were reported also elsewhere in the West Bank that has grown increasingly restive because of the war between Israel and Hamas in Gaza.
In the village of Beit Omar, near Hebron, 46-year-old Hashem Abu Marieh and 30-year-old Sultan Yusef were killed by Israeli soldiers.
The Israeli military and police said they are looking into the report.
Clashes were reported also near the Old City, East Jerusalem. Authorities had banned all men under the age of 50 from Jerusalem's Temple Mount, where the flashpoint Al-Aqsa mosque is located.
© Copyright IBTimes 2023. All rights reserved.