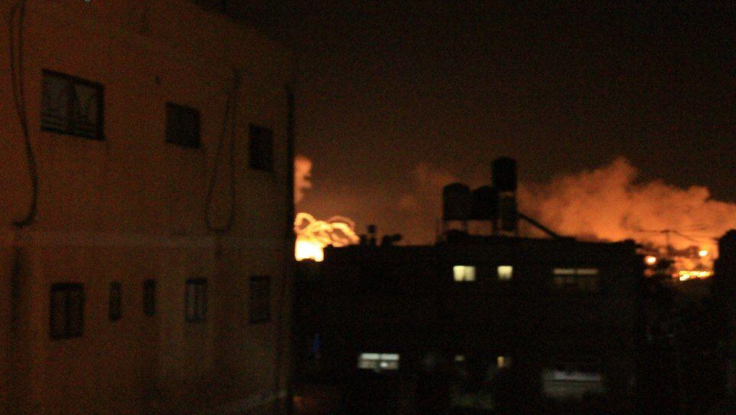 Israel has launched a series of night-time airstrikes on the Gaza Strip in response to four rockets fired from the territory into southern Israel.
The Israeli Defence Force (IDF) Spokesperson's Unit stated that a total of five terror targets were hit, four of them in northern Gaza and one in central Gaza. The identity of these targets remains unknown.
Sources from Gaza said that a washing machine factory was targeted while strikes were heard in southern, central and northern areas of the occupied territory.
Several injuries were reported in southern Gaza but no casualties have been confirmed.
The morning raid began just after 0100 local time and lasted around half an hour. It is believed that Apache helicopters and artillery rounds were used instead of F16 rockets by the Israeli Air Force (IAF).
"The IDF will not tolerate any attempt to harm Israeli citizens and IDF soldiers and will continue to act decisively and strongly against anyone who uses terror against the State of Israel," said an IDF statement, blaming Hamas for the earlier rocket attacks.
The offensive comes after four rockets were fired from the Gaza Strip into southern Israel, setting off rocket alert sirens in Sderot and the Sha'ar Hanegev at 2130 local time.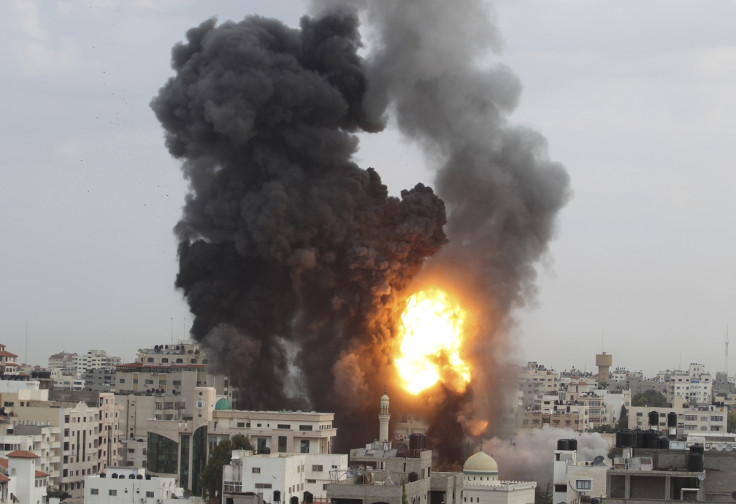 IDF spokesman Lt. Col. Peter Lerner tweeted: "Confirmed 4 rockets launched from Gaza hit southern Israel this evening. No injuries reported."
Last month, a tit-for-tat mortar and missile assault between Gaza militants and Israeli forces stretched the ceasefire agreement between the two sides to breaking point with warnings by the Israeli government that it could annex the Gaza Strip.
Militants in Gaza fired 20 rockets into southern Israel in retaliation for an Israeli airstrike which killed three Palestinians.