Israel: Netanyahu Orders House Demolition for Jerusalem Deadly Hit-and-Run Attackers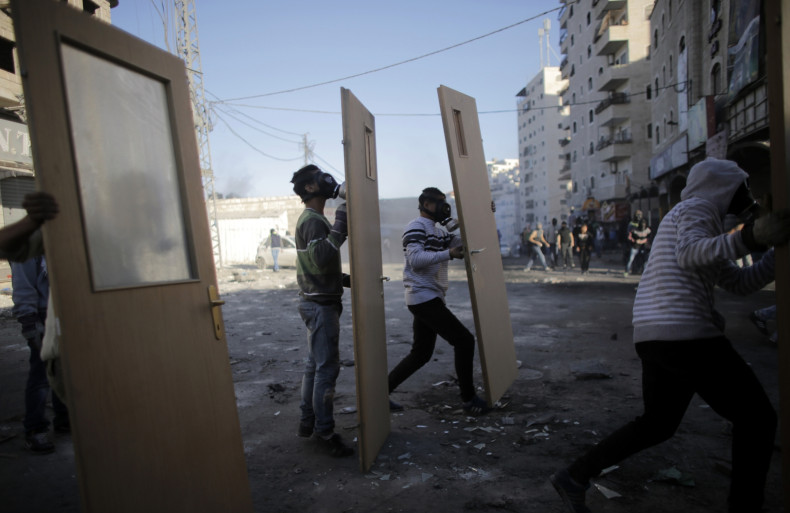 Israeli authorities are to demolish the homes of Palestinians responsible for deadly attacks in Jerusalem, as a controversial punitive measure.
Prime Minister Benjamin Netanyahu ordered officials to use a heavy hand against extremists, after three people were killed in two separate hit-and-runs amid heightening tensions in the holy city in recent weeks, Israel Radio reported.
Administrative detentions and addition restraining orders were also among measures discussed during an emergency security meeting held on Thursday (7 November), as Jerusalem braced for more violence on after the traditional Muslim Friday prayers.
The controversial policy of house destruction was brought back into fashion by the Israeli government after years of suspension this summer, following the abduction and murder of three Jewish teens in the West Bank.
The measure, which Israel claims works as a deterrent from further terrorist attacks, was discontinued in 2005, as the Defence Ministry said it was counterproductive as it stirred up more hatred.
Right groups have long maintained the demolitions violate international legal prohibitions against collective punishment, for they affect the lives of other inhabitants in the buildings.
Netanyahu's decision to implement it again in Jerusalem comes days after Ibrahim al-Akri, from the Palestinian Arab neighbourhood of Shuafat, ploughed his car into two crowds of civilians, killing two.
Al-Akri, a father of five, was subsequently shot dead by Israeli security forces.
Another suspected attack in West Bank saw a van plough into three soldiers who were standing on the side of the road near the al-Aroub refugee camp before driving off. The three soldiers were all injured in the incident.
Following the arrest of the key suspect's father and brother, the driver has handed himself into Israeli forces and claims that it was an accident.
In a similar incident at the end of October, a Palestinian man identified as Abed Abdelrahman Shaludeh, 21, from Silwan, east Jerusalem, rammed his car into commuters waiting at a light rail train station, killing a three-month-old baby girl and injuring eight others.
He was also subsequently shot dead by police.