Israel to Block Bid for Bethlehem Church of Nativity Listing as World Heritage Site in Palestine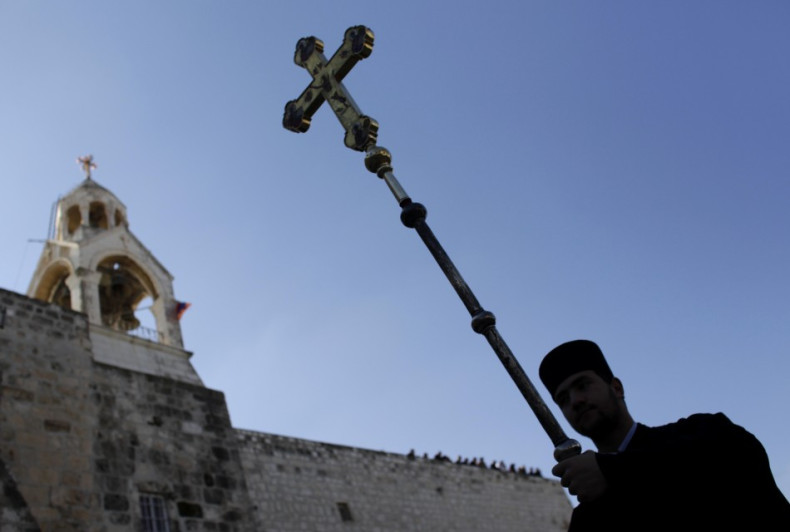 Israel is trying to block a bid by the Palestinian Authority (PA) to register Bethlehem's Church of the Nativity under the state of Palestine at a UN meeting, officials said.
The church is among 36 sites set to be debated during the World Heritage committee meeting in Russia from 24 June to 6 July.
The committee will consider registering a World Heritage site under Palestine after the United Nations Educational, Scientific and Cultural Organisation (Unesco) recognised Palestine as its 195<sup>th member state in October 2011.
As a result, Palestine has full rights on all Uneso bodies, including its World Heritage list.
The Church of the Nativity, and its accompanying pilgrimage route, were included in a request by the PA for them to be listed under an emergency provision for endangered sites.
But the International Council on Monuments and Sites (Icomos), a group that advises Unesco on the conservation of World Heritage, said that no immediate action will be taken to preserve the church.
The non-government international organisation said in a report that it does not consider the property to be either severely damaged or under imminent threat.
An unnamed Israeli official told the Jerusalem Post that although the church is worthy of inclusion on the list, the PA had politicised surrounding cultural issues.
According to the official, Israel opposes all Palestinian attempts to unilaterally act as a state, which are harming the peace process and preventing the conflict from being resolved.