Israel 'Stupid' for Attacking Gaza, Insists Lib Dem David Ward MP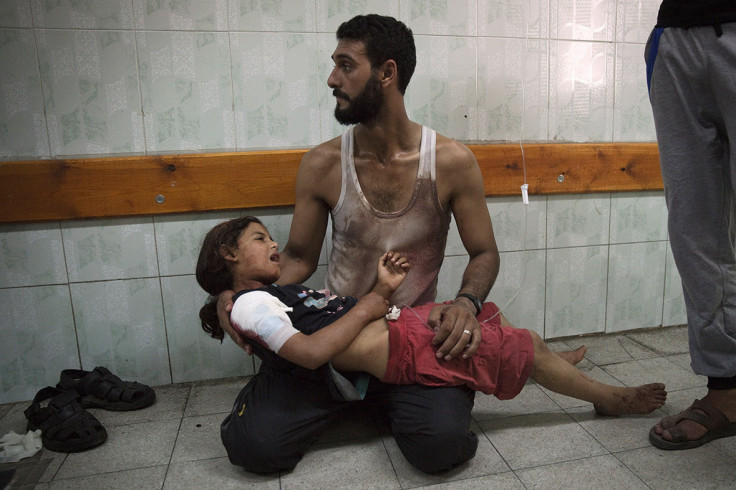 A Liberal Democrat who tweeted he would "probably" blast Israel with rockets has stood by his support for Gaza – after issuing an apology for the offensive message.
David Ward took to the airwaves to defend his stance in the war between Israel and Hamas in the Middle East.
He claimed Israel's military action – which has seen its forces pound Gaza from the air and launch a ground offensive, would fail to win peace and security for the country.
"It's not just morally wrong, it's also pretty stupid because if this about Israeli security, then how does it contribute to their own security?
"There's now a new generation growing up to hate the Israelis. How does it lead to long-term security to treat Palestinians this way?
"Why are they [Israel] doing it? If you've your own family brutally murdered, what is your mindset? With the failure of the international community to act in this situation, what would you feel in that situation?"
Speaking on LBC radio, Ward said he was sorry for offending people with his tweet, but insisted many critics had intended to take offence and that some had even sent him death threats.
"Am I supposed to say anything in case people misinterpret it? This is what is behind it: a tactic is to frighten off people saying things they disagree with and it won't work," he said.
Ward insisted he condemned violence by both sides in the conflict.
But he suggested rockets fired by Hamas were a sign of desperation by a people suffering beneath the effect of a blockade by Israel.
"If you just refer to the people firing as just mad Islamic terrorists then where do we go? How do we reach a solution? How does this end?
"You know God willing we will move to a ceasefire but it is not peace for the Palestinians. Things will simply move to Israelis being protected by a force which is hemming people in on air, sea and land."
Ward was forced to apologise for the tweet, in which he said: "The big question is - if I lived in Gaza would I fire a rocket? - probably yes."
© Copyright IBTimes 2023. All rights reserved.