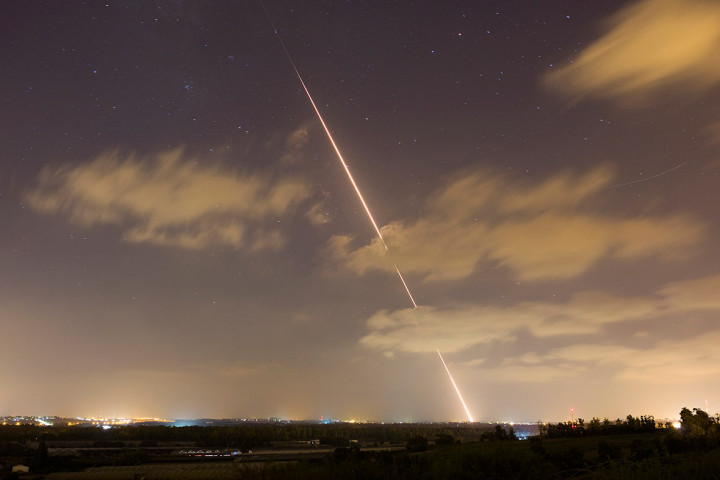 The Israeli military has revealed that militants based in the Gaza Strip have test-fired rockets into the Mediterranean Sea in an apparent attempt to prove their military capabilities.
In total, four rockets were fired within 24 hours, according to the military, who did not reveal what type of rocket was fired.
Palestinian officials in the enclave, controlled by the Islamist militant faction Hamas, are yet to confirm the test-fire.
If confirmed, the test-fire is likely to display the capabilities of the militant factions within the Gaza Strip, where Hamas and the Islamic Jihad have lauded a number of attacks on Israeli citizens.
Tensions have continued to rise in Jerusalem following an attempted assassination of a far-right Jewish activist, rumours of a lynching of a Palestinian bus driver and a deadly attack on a synagogue by two Palestinian men which left five dead.
Unrest in the holy city has been exacerbated by developments regarding the Temple Mount, or Al-Aqsa compound, which has witnessed clashes after proposals to enhance Jewish access to the flashpoint site, where they are currently banned from praying.
In the recent seven-week Gaza conflict, over 2,100 Palestinians - mostly civilians - lost their lives. All but five of the 68 Israeli fatalities were soldiers.