Israel 'war crimes': Amnesty declares 'collective punishment' inflicted on Palestinian civilians in Gaza Strip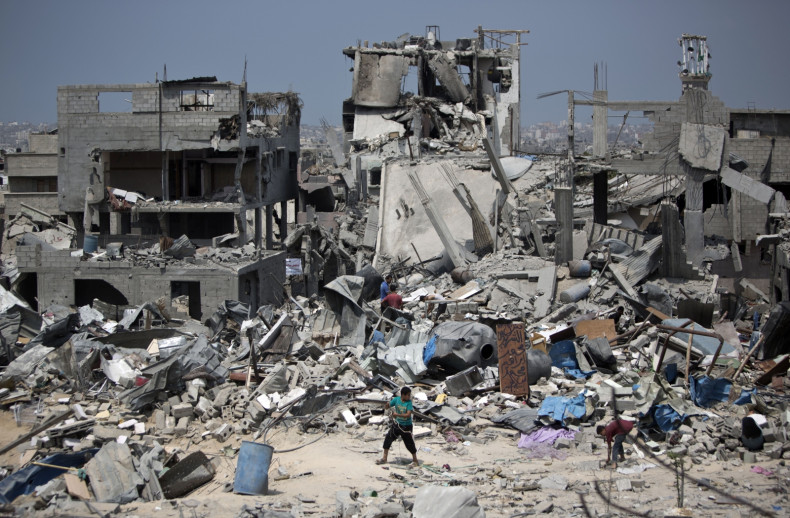 Israel carried out deliberate attacks on civilian buildings causing unjustified large scale destruction that amounted to war crimes during this summer military operation in Gaza, says Amnesty International .
Israeli forces breached international humanitarian law as they launched airstrikes on four landmark buildings in the strip in the last four days of August Operation Protective Edge, Amnesty alleged.
The group accused the Israeli military of bombing the buildings not for military purposes but as a form of collective punishment against the Palestinians.
"All the evidence we have shows this large-scale destruction was carried out deliberately and with no military justification," said Philip Luther, Director of the Middle East and North Africa Programme at Amnesty International.
"Both the facts on the ground and statements made by Israeli military spokespeople at the time indicate that the attacks were a collective punishment against the people of Gaza and were designed to destroy their already precarious livelihoods."
The group said that Israel's claim that one edifice housed a Hamas command centre and another hid facilities linked to Palestinian militants, did not justify levelling all four buildings, wounding scores of people and destroying their homes and legitimate businesses.
Residents were warned to leave the premises ahead of the strike, according to Israel's military procedure to minimize civilian casualties.
"Even if the Israeli authorities had good reason to believe that a part of a building was being used for military purposes, they had an obligation to choose means and methods of attack that would minimize harm to civilians and their property," Luther said.
"The Israeli army have previously conducted air strikes on specific apartments in high-rise buildings without their complete destruction."
More than 2,100 Palestinians -- three-quarters of whom civilians -- were killed during the two months of conflict that ended after a truce was signed last month, according to the United Nations.
The UN has set up a commission of inquiry to investigate possible human rights violations and war crimes committed by Israel and Hamas in Gaza. Amnesty called for it to be allowed to conduct its probe "without hindrance".
Amnesty International's report is likely to anger the Israeli government, which has clashed with the rights group in the past.
In November the Israeli embassy in London accused the human rights watchdog of being a propaganda tool for Hamas after the publication of another report on Gaza.
Israel has also banned Amnesty workers from entering the Gaza Strip.
"War crimes must be independently and impartially investigated and those responsible should be brought to justice in fair trials. Those whose homes and livelihoods have been unlawfully destroyed deserve justice and full reparation," Luther said.