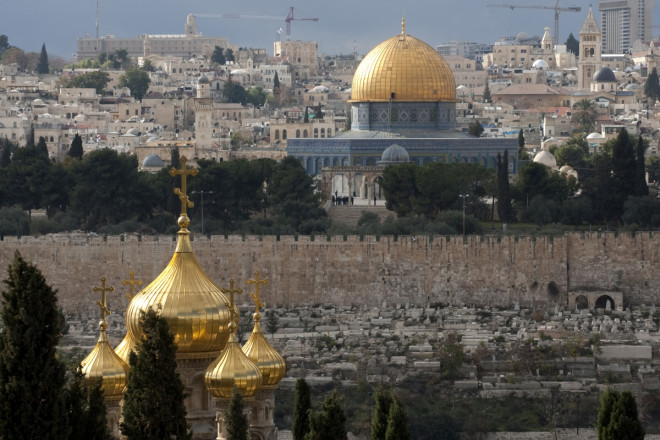 The true-life story of Raiders of the Lost Ark has been revealed by a new archaeological find, thought to be the citadel captured by King David in his conquest of Jerusalem.
A set of caves beneath Jerusalem, first mapped by British treasure-hunters, has led Israeli archaeologists to an ancient site they say is the citadel captured by King David more than 3,000 years ago.
The British dig was the inspiration for the film Raiders of the Lost Ark, starring Harrison Ford as Indiana Jones.
Eli Shukron, who led the present-day dig, claims he has discovered the site of the citadel at Silwan, just outside the walls of the Old City of Jerusalem. It is now in Palestinian territory.
The citadel plays a vital part in Jewish history. According to the second book of Samuel, King David captured the walled city through an entrance in a water shaft.
"We can compare the whole site to the Bible perfectly," Shukron told the Sunday Times.
"I found the real treasure! The citadel of David, the citadel of Zion."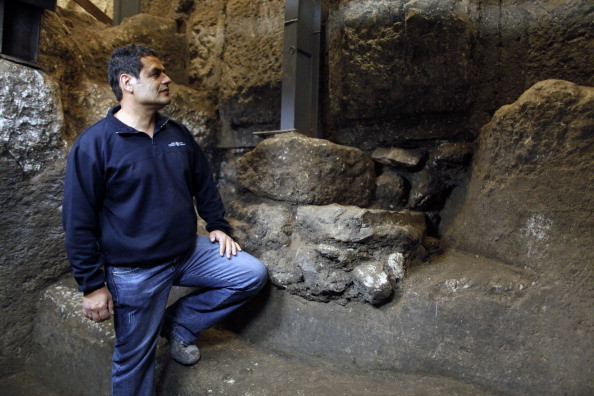 The Israeli archaeologist's dig was sponsored by Elad, a controversial Israeli organisation. The Israeli settlement organisation was accused of "indirectly paying the salary of a Tel Aviv University researcher heading an archaeological dig in East Jerusalem," according to Haaretz Hebrew newspaper.
Shukron says he was following the lead of two British adventurers, Charles Warren and Captain Monty Parker, who illegally excavated beneath Temple Mount. Their quest focused on the lost Ark, a chest described in the Book of Exodus as containing the stone tablets on which the 10 commandments were carved.
Parker was inspired by a spiritualist who was convinced the biblical Book of Ezekiel contained information about the Ark's location.
In Easter 1911, Parker was on the brink of discovery but was forced to flee for his life, chased by a baying mob, incensed at the foreigners attempting to steal their country's treasures.
The British pair "found the shaft system, they found some stone, but no one understood that they're in the Citadel of Zion, Citadel of King David," said Zeev Orenstein from the City of David Foundation.
Shukron's team traced the maps made by Parker of the watercourse that led to the site of what the Israeli archaeologists believe is the lost citadel.
The dig uncovered a massive fortification of five-ton stones stacked six yards wide. Pottery shards helped date the fortification walls to 3,800 years old.
However, there is doubt from scholars about whether the site, which opened to the public this month, is in fact the Citadel of King David. "The days of a Bible in one hand and a spade in the other are over," said Professor Israel Finkelstein of Tel Aviv University.
Watch the trailer for Raiders of the Lost Ark