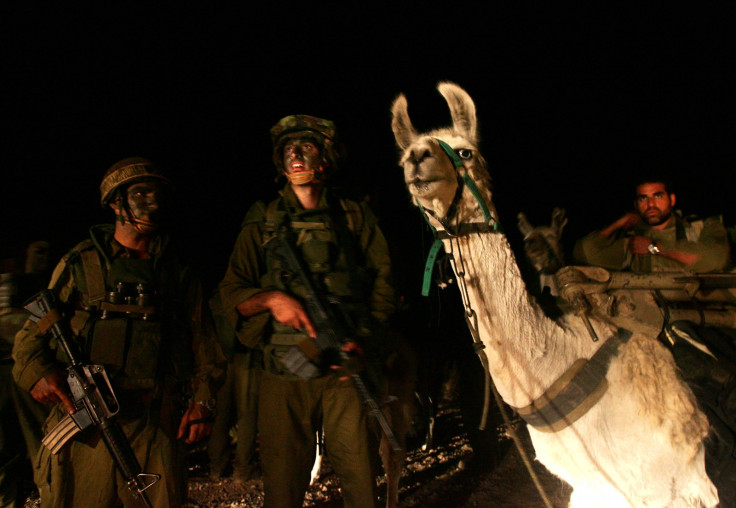 The Israeli army is set to replace llamas with military robots to carry heavy equipment for soldiers in tough terrains. Llamas have been gradually phased out by the Israel Defense Forces (IDF) since the end of the Second Lebanon War in 2006 and will be fully relieved from military operations from September 2017.
The IDF said for now the robots will only be used as porters and will not be weaponised. However, the situation could change in the future if the army decides to arm the robots.
The newly inducted robots could carry items including food and ammunition for infantry units up to 500kms. Robots are being introduced as the llamas have been found to be extremely slow.
Besides being used to carry heavy equipment, the robots can also bring back injured soldiers. The robots can be operated from a remote location and there is also a possibility that the robots would start functioning more independently, the IDF said.
Equipped with a battery which can last up to eight hours, the robots will move at a speed of five to 10kms along with the soldiers. The robots' speed could also be tweaked to suit the movement of the troops allowing soldiers to manoeuvre them as per their requirements.
"Even if they get stuck they can be left behind," an officer, who is familiar with the development, told the Israeli daily Haaretz. The source added that the robotic partners are being deployed on a trial basis so as to study their operational capabilities.
This will not be the first time the Israeli army is inductng remotely operated machines into military operations as drones and small nautical vessels are already in service.