Israeli attacker stabs four Arabs as tensions mount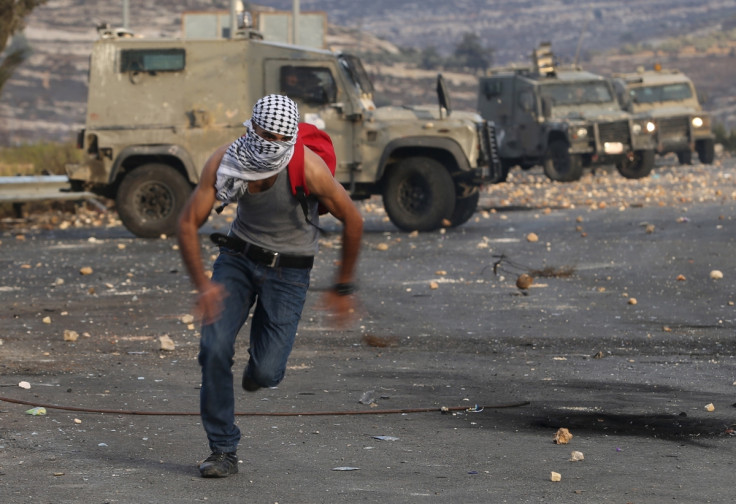 An Israeli man has stabbed four people in what police believe is a politically-motivated attack, while the region is braced for more violence on 9 October, as the traditional Friday noon prayers have often served as prelude for large Arab protests. Security forces said they arrested the assailant who wounded three Palestinians and a Bedouin man in the southern Israeli city of Dimona. Two of the victims were said to be injured moderately and the other two lightly.
The incident comes a day after seven Israelis were injured and a Palestinian killed in four separate attacks in Tel Aviv, East Jerusalem, northern Israel and the West Bank. These were the latest episodes in a wave of violence that has engulfed the region, sending tensions running high. After the 8 October stabbings, Jerusalem Mayor Nir Barkat urged all Israeli residents with gun licences to carry weapons with them at all times for self-defence.
Overnight, incidents broke out in the northern town of Netanya, where an Israeli mob attacked a group of people reportedly chanting "Death to Arabs". Police were called to restore order and at least one person was injured.
Meanwhile Israeli authorities stepped up security across the region, barring all Muslim men under 45 years of age from Temple Mount, a sacred Jerusalem site. The flashpoint hilltop compound, known as al-Haram al-Sharif (The Noble Sanctuary) to Muslims, has long been at the centre of disputes and violence with Palestinians. It is considered the holiest site for Jews, but it is also Islam's third holiest site after Mecca and Medina and contains the famous al-Aqsa mosque.
It has been administered by an Islamic Waqf (trust), under the authority of Jordan, since the Crusades, while Israel has controlled access to it since the occupation of East Jerusalem in 1967, also implementing a ban on all non-Muslim prayers as a security measure.
Earlier this week, Prime Minister Benjamin Netanyahu banned all Israeli minsters and lawmakers climbing up the hill as such visits are seen as a provocation by Palestinians. In 2000, a tour by then-opposition leader Ariel Sharon served as prelude to the second intifada.
© Copyright IBTimes 2023. All rights reserved.