Palestinian militant group Hamas has released a chilling music parody video of a popular Israeli pop song featuring war scenes with the Israeli army and clips from the apocalyptic zombie blockbuster World War Z.
The video, entitled The soldiers of God, is a parody of a popular song by Israeli singer Eyal Golan and includes lyrics in rhyming Hebrew on "wiping out the Zionists at every site" and divine calls to rid the world of "Zionist usurpers and sinners".
It begins with images of burning effigies of Israeli leaders and shots of weapons and explosive devices; then it shows scenes from Jerusalem's Temple Mount site, which has seen a surge of violence in the past few weeks.
The propaganda video continues with staged scenes of Hamas ambushes, battlefield scenes, rocket launches and glorified images of militants who died during attacks on Israeli soldiers and civilians in the occupied West Bank and East Jerusalem.
At some point in the video, Israeli soldiers and civilians are depicted fleeing along the streets of Jerusalem's Old City, a scene which is taken from the 2013 movie World War Z.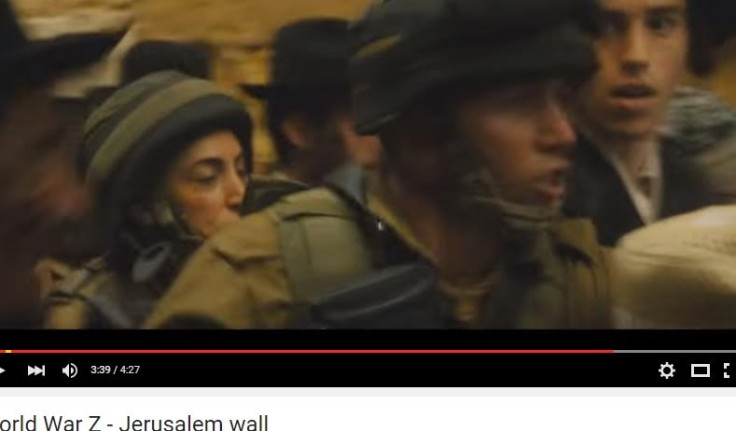 In a scene of the film, starring Brad Pitt as retired UN investigator Gerry Lane, zombies gather and pile themselves against the wall surrounding Jerusalem until they finally manage to climb the wall and overtake the city. Lane and IDF members battle their way to escape on the streets of the Old City.
The Hamas video also inserted another clip from World War Z, featuring a female IDF member, who was escorting Lane, watching as a zombie bites another Israeli soldier and trying to take aim to the creature.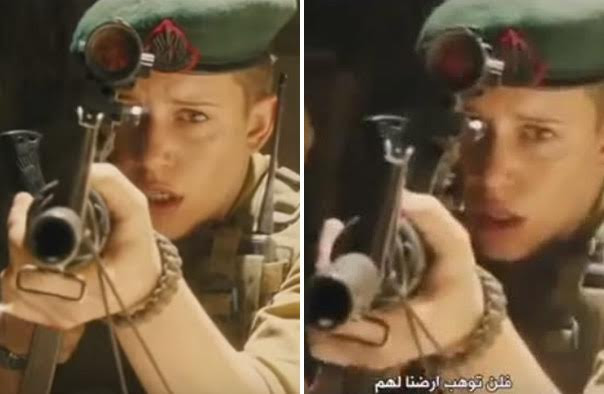 The video was released as tensions are escalating in the West Bank and East Jerusalem following a series of deadly incidents. In the latest development, a teenage Palestinian woman stabbed a Jewish man who subsequently shot her in retaliation
On 5 October two Palestinian teenagers were shot dead by Israeli troops in separate incidents in the occupied West Bank. Earlier, Israel banned Palestinians from entering the Old City for the first time since Israel seized the area during the 1967 Six-Day War.
The move followed the stabbing of a 15-year-old Israeli by a Palestinian teenager, who was then shot dead by an Israeli officer.Another deadly stabbing near the Old City's Lion's gate last week was symptomatic of the growing violence in the region. On 3 October, 19-year-old Palestinian law student Muhanad Halabi killed Rabbi Nehemia Lavi, 41, and off-duty soldier Aharon Benita, 21.