Israel's Avigdor Lieberman Investigated for Secret Meeting with Bosnian Serb Nationalist Leader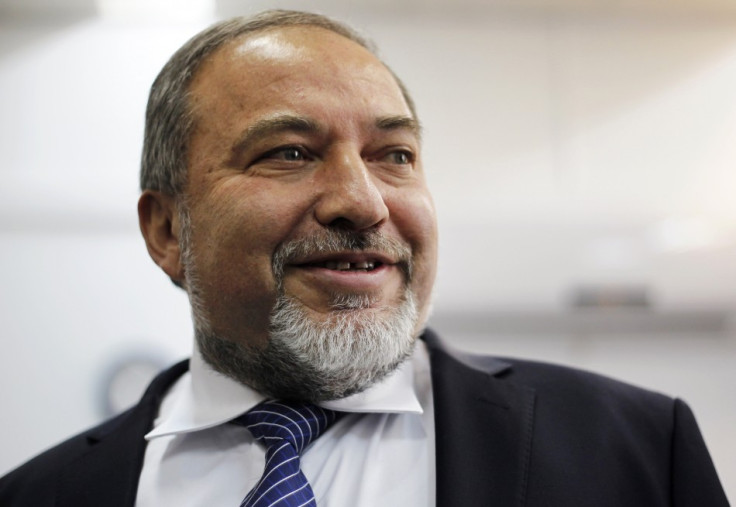 An Israeli state monitoring body has opened a probe into foreign minister Avigdor Lieberman's secret trip to Vienna (made in mid-September 2014), where he met a murky Austrian businessman and Serbian separatist president of Bosnia's Republika Srpska (Serb Republic), Milorad Dodik.
The office of the hawkish politician confirmed that Lieberman held two sensitive diplomatic meetings while in the Austrian capital, leaving the Israeli foreign ministry's officials in the shadows. The meetings, made on his way to official visits in Lithuania and the US, also took the Austrian foreign ministry by surprise. They were revealed after an investigation by the liberal Israeli newspaper Haaretz.
State Comptroller Joseph Shapira, who oversees all the policies and operations of the Israeli government, started the investigation at the request of Labour member of Knesset, the Israeli parliament, Shelly Yacimovich.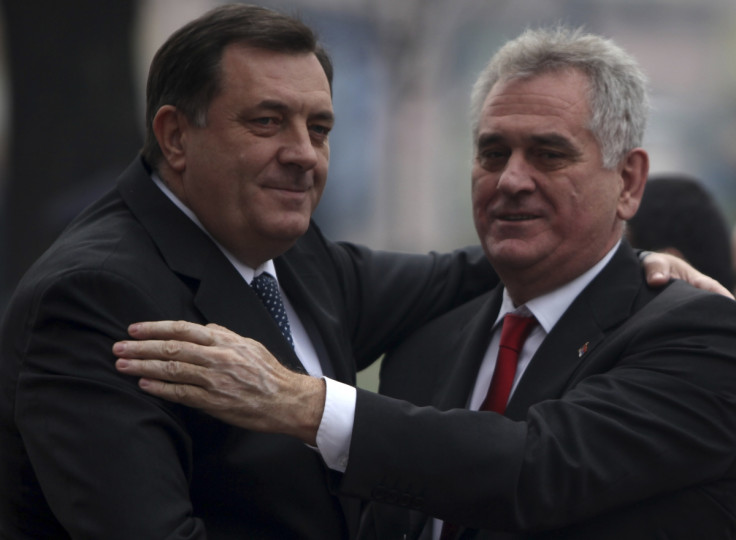 Serbian President Tomislav Nikolic (R) shakes hands with President of Republika Srpska Milorad Dodik
Reuters
Yacimovich asked Shapira to check whether taxpayers' money was used for Lieberman's trip and why top foreign officials were not informed.
It is unclear why Liberman chose to hide his meeting with Dodik, a close friend and ally.
Dodik is the president of Bosnia's autonomous Serb Republic, which was carved out after the Dayton agreement that ended the bloody 1992-1995 Bosnian war.
The Bosnian Serbs have resisted reforms at state level and slowed moves towards the EU and Nato. Dodik undermined efforts to consolidate Bosnia as a unitary state, even calling for Republika Srpska to separate from Bosnia and join Serbia. In April, the Serb nationalist threatened to hold a referendum on secession, seizing on the Crimean referendum and subsequent Russian annexation as an example of self-determination in action.
The other meeting involved Austrian businessman Martin Schlaff, who has been linked to Lieberman on corruption charges.
Schlaff, a 61-year-old businessman born to Jewish refugees from World War II, was investigated for his alleged ties with the Stasi and the smuggling of goods to embargo-hit East Germany. In 1998, Schlaff opened a casino in Jericho aimed at Israelis who could not gamble in their homeland because it was forbidden by law.
He was later probed for bribing officials, including former Israeli prime ministers Ariel Sharon and Ehud Olmert, and Lieberman for a sum that amounts to $3 million. In April 2011, Lieberman was put under investigation for the bribe.
© Copyright IBTimes 2023. All rights reserved.