The identity of the Islamic State suicide bomber Nabil Fadli, who killed 10 tourists in Istanbul on 12 December, has been confirmed by his family in Syria who have said they are ashamed by his actions.
The Turkish government was quick to name Fadli, a Saudi-born IS (Isis/Daesh) fighter who travelled to Turkey posing as a Syrian refugee. He was identified using fragments of his skull, face and nails, which were matched to records at an immigration centre, Reuters reported.
The family of the Sultanahmet bomber, living in Aleppo, told Yeni Safak Turkish news service they were ashamed by Fadli's actions and had been told by IS he was killed fighting. "Daesh militants told us that Nabil died during a clash with PYD (Democratic Union Party) in Tishrin Dam region. We read Koran for Nabil, who we thought was dead. When we heard about the attack, we felt ashamed," Fadli's father Abdullatif Fadli was quoted as saying.
He added that Fadli, who had never travelled to Turkey before, had a wife living in Amarna, an ethnic Turkman village near Aleppo.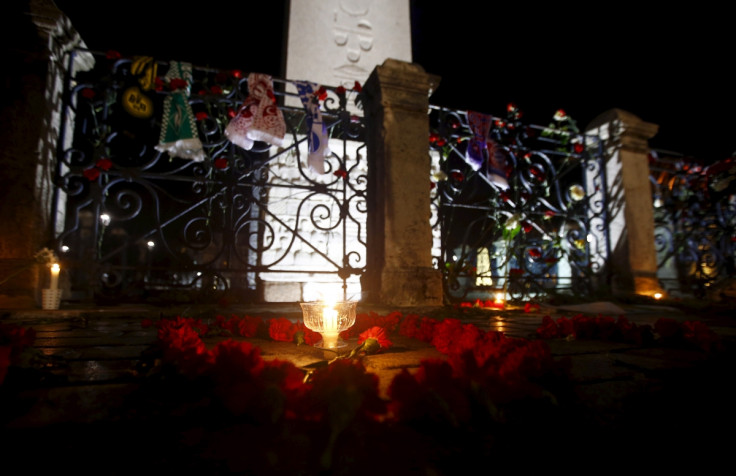 "We don't understand how he went there or who convinced him to kill himself like this. We were shocked," Abdullatif said. "We hope and believe that all the details of this incident will come to light, including the way the Daesh or Kurdistan Workers' Party (PKK) terrorists convince people to commit massacres," he added.
Footage has emerged, shown on Turkish Television, of Fadli arriving in Turkey. Turkish authorities have said seven individuals have been arrested in connection with the blasts which killed 10 German tourists.
"The number of those detained in connection with the Istanbul attack have reached seven. The investigation is under way in the most comprehensive way", Turkish Interior Minister Efkan Ala said.
Turkish police detained three Russian nationals on suspicion of links with IS after a suicide bombing. Russia's Consul General in the city of Antalya, Alexander Tolstopyatenko, confirmed the detentions to Russia's Sputnik news agency, and added "the reason for their detention is being determined".