Istanbul Sultanahmet Square bombing: Is it safe to travel to Turkey?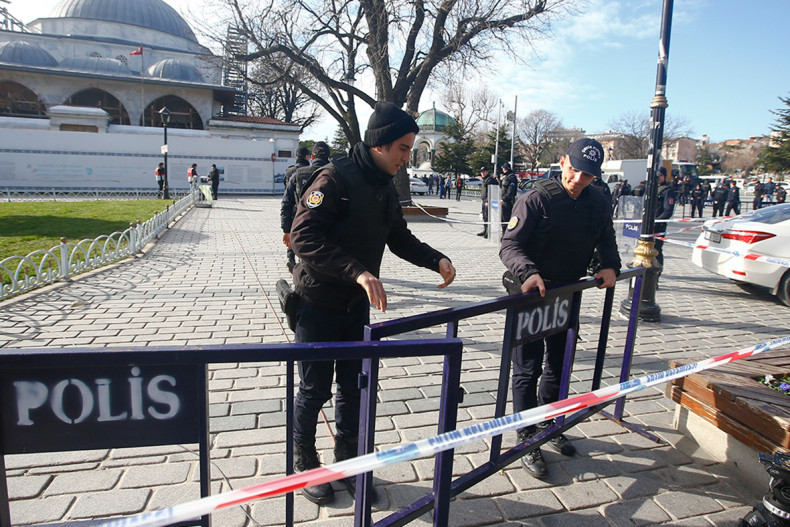 The German foreign office has issued travel advice to its citizens on holiday in Turkey following a deadly blast near one of Istanbul's main tourist attractions that killed 10 people, including foreigners and Turkish nationals. A further 15 people were injured in the blast in the city's Sultanahmet district.
Germany has warned travellers currently in Turkey to temporarily stay away from crowded places, public spaces and tourist attractions in the immediate aftermath of the bombing.
"Avoid crowds completely for the time being," the advice on the website reads.
Speaking in Berlin, Chancellor Angela Merkel said German nationals were "probably" among the victims.
Turkey's President Recep Tayyip Erdoğan has said a Syrian suicide bomber is thought to be responsible for the explosion, which occurred near Istanbul's historic Blue Mosque. He warned Turkey was a "top target for all terrorist groups in the region".
Prime Minister, Ahmet Davutoğlu, said the bomber was a foreign member of Isis, although no claim of responsibility has yet been made.
What is the situation in Turkey?
Turkey will be seeking to establish which group was behind the latest attack, although security analysts have claimed Daesh was likely responsible. The Islamic State has been blamed for several bombings in Turkey last year. In October, two explosions near the main Ankara train station in the Ulus area killed at least 100 and left more than 180 injured.
Violence has also escalated between Turkish security forces and the militant Kurdistan Workers Party (PKK). A Kurdish splinter group, the Freedom Falcons of Kurdistan (TAK) claimed responsibility for a mortar attack on Istanbul's Sahiba Gokcen airport in December 2015.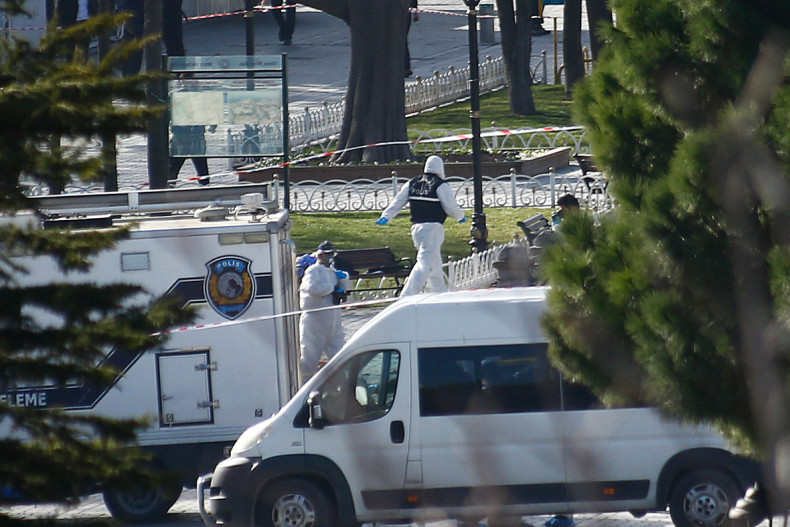 UK travel advice
The Foreign and Commonwealth Office has advised British nationals in the affected Sultanahmet district to follow the instructions of the local security authorities.
The FCO advises against all travel to within 10 km of the border with Syria. It also advises against all but essential travel to; the remaining areas of Sirnak, Mardin, Sanliurfa, Gaziantep, Kilis and Hatay provinces, Siirt, Tunceli, Diyarbakir and Hakkari.
However, it states over 2,500,000 British nationals visit Turkey every year, with most visits trouble-free.
It warns there is a high threat from terrorism.
US travel advice
The Embassy "strongly recommends" that US citizens avoid areas in close proximity to the Syrian border. It states US citizens travelling to or staying in Turkey should be "alert to the potential of violence".
"Due to a record of past terrorist attacks in Turkey and a continuing threat from both transnational and indigenous groups, the threat level for the possibility of further terrorist attacks against U.S. citizens and interests remains critical," the US government states on the website.
"In the past, terrorists have attacked U.S. interests in Turkey, including the US Embassy in Ankara, the U.S. Consulate General in Istanbul, and an iftar organised by US Consulate Adana to celebrate the end of Ramadan."
It warns US citizens to be vigilant, avoid demonstrations and large gatherings.