Civilians are paying the price of renewed, brutal fighting in the Central African Republic (CAR), international medical humanitarian organisation Médecins Sans Frontières (MSF) has warned.
Following the 2014–2015 war between the mainly Muslim rebel group Seleka and the Anti-Balaka militia made up largely of animists and Christians, the CAR settled into an uneasy peace following elections last year.
However, in the past few months the ex-Séléka and anti-Balaka have splintered into more than 14 different and loosely affiliated armed groups that are currently fighting each other over control of territory and and resources in the centre and eastern half of the country, in Ouaka, Haute Kotto, Basse Kotto and Mbomou provinces.
The spreading turf wars and ongoing atrocities have killed and wounded dozens of civilians, and forced thousands to flee for their lives, including to neighbouring Chad.
"Our teams have witnessed summary executions and have found mutilated bodies left exposed to terrorise populations. Civilians are traumatised and many have fled to the bush where they are surviving on whatever they can find", said René Colgo, MSF's deputy head of mission who has been leading the team providing medical care in the areas of Bakouma and Nzako, Mbomou province, since 26 March.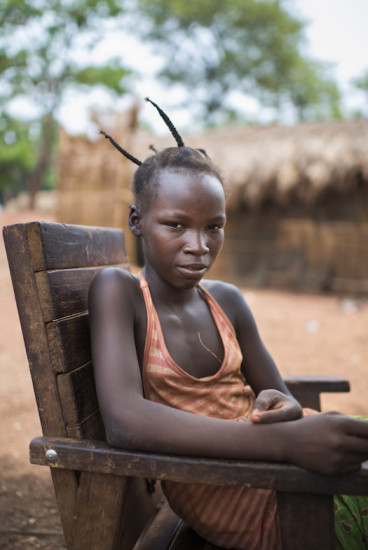 These towns and mining areas had been considered relatively stable for the past two years but they are currently being contested by rival armed groups.
Armed groups were said to have deliberately targeted specific communities, killing civilians during the main clashes in the central town of Bria (Haute Kotto province) in late November last year in some of the worse violence since the Seleka rebel alliance split.
MSF described how, when a city changed hands, civilians were the first ones to suffer. In the paediatric hospital in Bria, MSF teams have treated 168 people for violence-related injuries since November.
During the weekend of 24 to 26 March, MSF's paediatric ward received some 24 badly injured people. Among them was a three-year-old girl who had a gunshot wound.
"It was chaos, and I remember having to leave one wounded man because I needed to urgently focus on another who just arrived with his intestines hanging out. We had limited technical equipment, but our surgeon managed to save his life", Katie Treble, a doctor who was working for MSF at the hospital in Bria hospital at the time.
According to UN Office of Coordination for Humanitarian Affairs (OCHA), half the 4.6 million people living in CAR rely on humanitarian assistance.
An additional 100,000 people were displaced between September 2016 and February 2017 due to the renewed fighting, bringing the total number of people internally displaced (IDP) to over 400,000 – often receiving little to no humanitarian assistance – and the total number of registered refugees to over 460,000.
"What was already one of the most acute humanitarian crises in the world is worsening. The CAR is spiralling into levels of violence that have not seen since the peak of the conflict in 2014", warned MSF's representative in CAR, Emmanuel Lampaert.
MSF urged all parties to stop attacking non-combatants and allow a minimum of assistance to reach those in desperate need.