An Italian court has ruled that Rudy Guede, who was convicted of murdering Meredith Kercher in 2007, has no basis for an appeal, despite the acquittals of Amanda Knox and Raffaele Sollecito. Knox and Sollecito were acquitted in March 2015 after years of legal wrangling, leaving the Ivory Coast-born Guede the only person still incarcerated for Kercher's murder.
Kercher's American roommate Knox and Knox's then-boyfriend Sollecito each served four years in prison for the 2007 murder. After going on trial five times they were cleared in Italy's highest court, which said there was a "lack of biological evidence" against them.
Now Guede has been refused permission to appeal against his conviction at Florence Appeal Court. His lawyers had called for an "extraordinary review" after Knox and Sollecito's acquittals.
Local media reported that lawyers for the 30-year-old argued that the acquittals made his conviction unsafe.
The solicitor for Kercher's family, Francesco Maresca, said, according to Sky News: "This story is over. We expect the sentence to be taken to the court of appeal, but with the declaration of inadmissibility I would say this story is over."
Kercher was just 21 when she was found murdered in the Perugia flat she shared with Knox. Her throat had been cut and she had been stabbed 47 times. Kercher's family have always believed that all three were involved in the murder.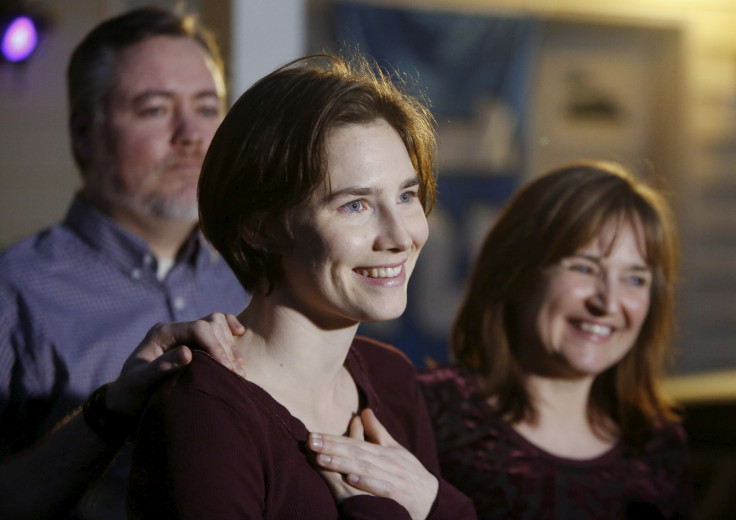 Guede was handed a 16-year sentence after a 30-year sentence was reduced on appeal. Police believe he did not act alone and, even though he admitted to writing in Kercher's blood, Guede has always protested his innocence.
Knox and Sollecito, who both starred in a 2016 Netflix documentary entitled Amanda Knox, were sentenced to 26 and 25 years respectively in 2009. Two years later they were acquitted.
In January 2014 a court reinstated the convictions, only for the higher court to overturn the verdict again in March 2015.
A lawyer for Guede has told local media he will consider appealing the ruling in Italy's highest appeal court, the Court of Cassation.