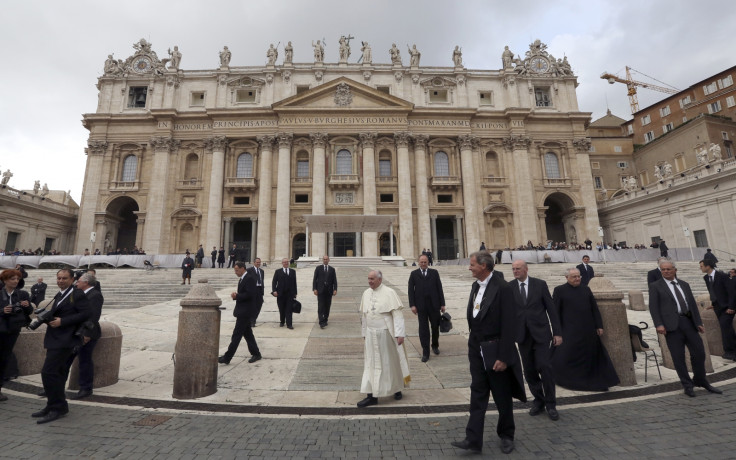 In a major anti-terrorism sweep, Italian police have arrested al-Qaeda suspects who authorities say plotted an attack on the Vatican.
Italian State Police carried out raids in seven provinces, including at the suspected terror cell's headquarters in Sardinia, which has been under surveillance for years. They busted ten suspects and were still hunting for an additional eight men, Reuters reports.
The ring was using the old site of the former US Naval and NATO operations base on the tiny Sardinian island of La Maddalena, which was decommissioned in 2008, reports the Daily Beast. Chief prosecutor Maura Mura said at a press conference in Caligari that it had become a weapons cache for "an abundance of arms were kept for attacks" by jihadists.
Wiretaps collected over seven years revealed that the crew began years ago planning attacks against several targets in Italy for a "big Jihad" there, as well as in Afghanistan and Pakistan, said Mura. Several plots were aimed at Pakistanis in Italy. Police believe that some of the suspects were also involved in a 2009 Pakistani market bombing that killed more than 100 people.
Investigators first got hints of a Vatican plot March 2010 about the same time a possible suicide bomber from Afghanistan entered Italy, though he left shortly afterward, CNN reports. Wiretaps also revealed the presence in Rome of a Pakistani man described as a "kamikaze", Mura said, meaning someone who "was destined for martyrdom".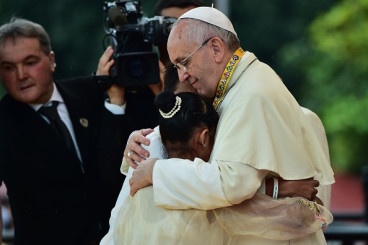 Investigators believe the planned Vatican attack was likely aimed at the throngs of tourists and pilgrims who fill St Peter's Square to hear the pope speak. "Kamikaze, crowded place, these are the clues," Mura said.
The attack was never carried out, possibly because the suspects found out that the police knew something of the plans. "Our activity was indispensable to ensure that the irreparable did not happen," said Mura.
Italian authorities launched their investigation in 2005, following suicide bombings in London. Some of the suspects were key players in the al-Qaeda and had direct contact with Osama bin Laden before he was killed, according to police. The cell appeared to grow quieter in 2012 and authorities began to build a case against the suspects. It wasn't clear why authorities moved against them now.
The Vatican played down the danger. The plot has "no follow up," a Vatican spokesman told the ANSA news agency.
"The biggest fear is that it could affect innocent people if something were to happen," said Vatican Secretary of State Cardinal Parolin. "We are all exposed like everyone today to this reality, and we are all afraid. But the pope is very calm."