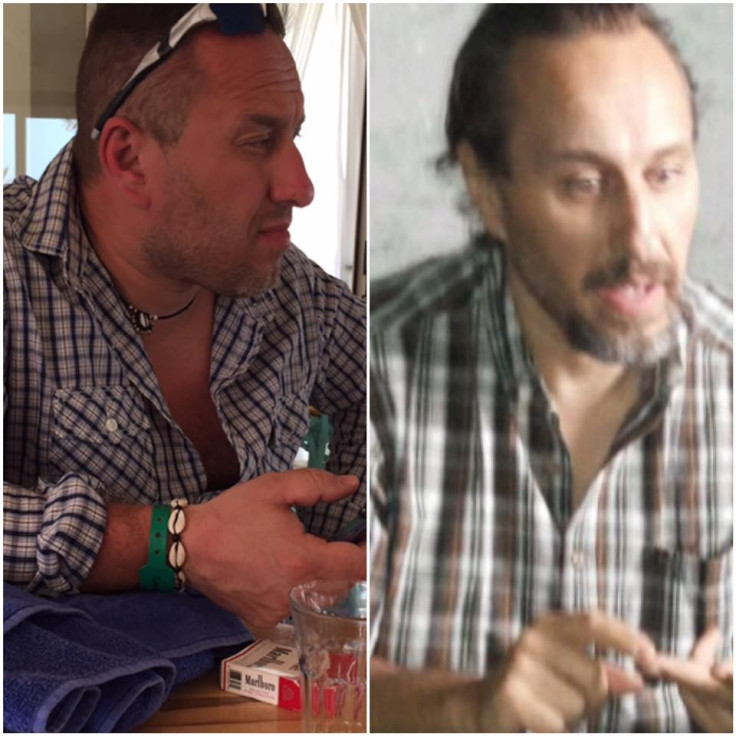 When in August 2015, Italian security operator Cristian Provvisionato accepted a temporary job in Mauritania offered by his employer, Milan-based private security company Vigilar, he did not know the African authorities would label him as a fraudster and impede his repatriation. Provvisionato, 42, was supposed to remain in Mauritania for up to 10 days and escort a technician whilst he showed some IT products during sale meetings.
However, he never met the technician and, after two weeks spent in an apartment waiting for a meeting that never occurred, he was accused of belonging to an international criminal gang involved in cyber crime and arrested.
For the past nine months, Provvisionato has been living in a barrack he is never allowed to leave, and not allowed proper medical care. He has diabetes and is believed to have lost 30 kg (66 lbs) since his arrest.
"They assured him the job was safe. They told him he had to substitute an Italian security operator who had to go back to Italy due to family problems," Provvisionato's mother, Doina Coman, told IBTimes UK. "Cristian trusted his employer and left Italy on 16 August. He is there like a trapped mouse and his health is deteriorating. We are still waiting for the day we can go to pick him up at the airport.
"We spoke with him on a daily basis until 1 September, when we lost contact. We did not know whether he was dead or alive until the end of December, when the Italian embassy in Rabat, Morocco, told us he had been detained by the Mauritanian authorities," she continued. "From that moment on, our ordeal began. We realised he had been deceived by his employer, which wanted to free that other person, who had probably understood he would end up being taken as a hostage."
Coman alleged Vigilar did not do anything to ensure Provvisionato's release, in spite of several "promises". Vigilar has not responded to a request for comments on the allegations.
'Do not forget my son'
On 10 May, Provvisionato attended a preliminary hearing which had been postponed from 6 May due to a lack of an interpreter. It is not yet clear whether the charges against him have been confirmed. The judge is now to decide whether to start a trial or acquit him.
Coman, who said the Mauritanian government can detain Provvisionato for up to three years, is calling on the Italian government to not forget her son who, she said, is innocent and has been victim of "unscrupulous people", who ruined his life.
"The Mauritanian government knows very well Christian is innocent. This is a political matter, it is no longer about a sale that went wrong," she continued. "The Mauritanian ambassador in Rome told us these scammers posed a risk to the security of the country. We have no reason to doubt this, but they are holding my son, who simply trusted the wrong people and is a victim too. It is unlikely he can come back unless the Italian government intervenes."
'Regular' talks with Mauritania
The Mauritanian embassy in London has not responded to a request for a comment on the case. The local Alakhbar newspaper explained that the scam that led to the arrest of Provvisionato cost the Mauritanian government $1.5m (£1m).
The Italian ministry of foreign affairs, also known as Farnesina, confirmed to IBTimes UK the Italian government has been in talks with the Mauritanian authorities in order to solve the issue promptly.
"Both the Farnesina and the Italian embassy in Rabat – which represents us in Mauritania – have been active since last August, when Provvisionato was arrested," a spokesperson said. "The Italian government has been calling for a trial and investigations into the allegations. The government also asked for temporary freedom, but this was denied due to fears Provvisionato could flee the country.
"In the last few months, there have been frequent contacts, through verbal communications and meetings such as the one in Rome with the Mauritanian ambassador. Our embassy regularly sends the chief of the chancellery or the ambassador's vicar. Several steps have been made to resolve the matter promptly."