The security company known as the Red Ants were involved in a violent protest against forced evictions in Hammanskraal, South Africa, on 23 May, that left at least two people dead and six injured. So-called because of their red overalls, the Red Ants are hired by the government or private property owners to evict people and dismantle illegally occupied houses and lands.
The Red Ant Security and Eviction Services was founded in 1998 by local entrepreneurs to support the "social, economic and infrastructure development requirements of South Africa." Among other things, the company also provides security training and sanitation services.
Violent evictions
Although the company states that its employees "have gathered a reputation of being tough whilst remaining professional and sensitive to the matter at hand", the Red Ants have been accused of excessive violence whilst they carry out evictions.
It has been alleged the eviction workers carry guns to eviction sites and they are feared by many South Africans due to their ruthless approach.
In 2008, the Red Ants were accused of killing a man, Alfred Ngobeni, as they were evicting people in Edenpark, Guateng province. The man was beaten to death after he tried to rescue his wife, who was being allegedly assaulted by the Red Ants. Ngobeni's death sparked violent protests.
The company has always rejected allegations of violence, claiming it invests millions in training its staff to be compassionate. It also alleged evictions are sometimes carried out by impostors pretending to be Red Ants.
In 2014, Red Ants and Jacob Mamabolo, Member of the Executive Committee (Mec) in Guateng, signed an agreement aimed at protecting the rights of the poor and most vulnerable people during evictions. As part of the agreement, the Red Ants committed to giving 48 hours' notice before carrying out evictions and ensuring evictions are not fraudulent.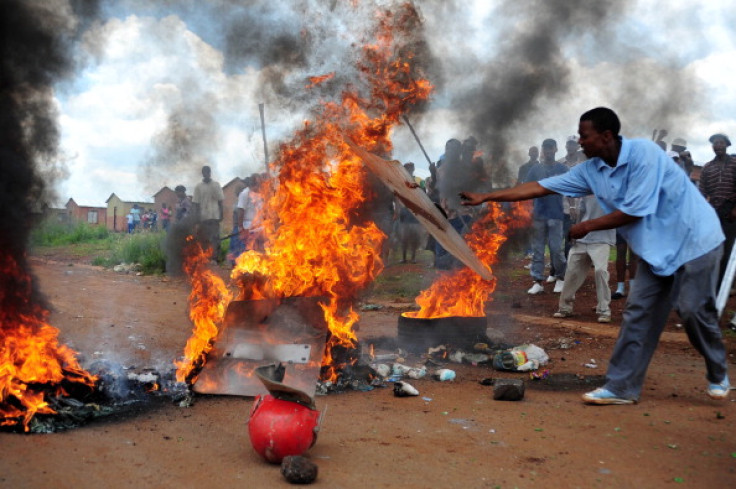 Johannesburg cut ties with Red Ants
In 2005, South Africa's biggest city, Johannesburg cut ties with the Red Ants after the company allegedly named one if its employees, Selepe Madimetja, as one of its directors without his knowledge. However, the Red Ants were then hired to carry out a mass eviction from a building in Johannesburg's residential neighbourhood Hillbrow in 2014.
Dozens of families were evicted and their belongings thrown on the streets while Red Ants, armed with crowbars, wooden sticks and rifles, formed a wall in front of the entrance of the building. A lawyer representing the evicted people claimed the evictions were unlawful.
Resistance
In several cases, residents who are being evicted refuse to leave their houses and stage demonstrations against the Red Ants. In some instances, people who are evicted are not relocated and become homeless after their shacks are demolished.
In the latest case of resistance against the Red Ants, two members of the eviction company were reportedly killed as Hammanskraal residents refused to leave their houses and erected barricades and road blocks forcing vehicles to turn around. However, Buti Lesiela, Red Ants' Deputy CEO, claimed the victims were from "another service provider."