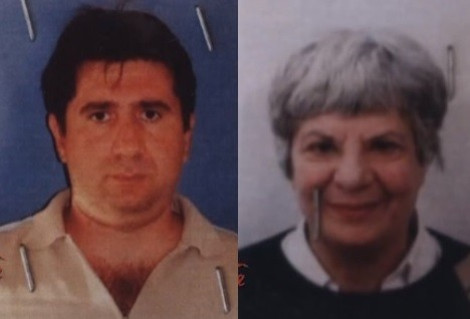 Police in Italy have arrested a man for allegedly murdering his mother and grilling her entrails with the intent to eat them.
Lino Renzi, 45, is accused of killing his 70-year-old mother Maria Pia Guariglia at their home in Salerno, on the west coast of the country.
Reniz, who suffers from mental health problems, is being held at a hospital under police supervision.
He had been released from hospital into his mother's custody three months earlier after being treated for a psychiatric disorder.
It is unknown how Guariglia died, but Renzia is believed to have chopped her body up into pieces with a saw.
According to Italian media, a large part of her body was found on the bathroom floor between the toilet and a cabinet and had been badly mutilated.
Renzia put some of the remains in the freezer and tried to broil other parts in a pot on a stove.
Her entrails were found on a plate having been cooked on a grill. It is thought he was planning to eat the remains.
Emergency services went the apartment after an anonymous caller reported a strong smell of gas coming from the property. They found Renzia in his bedroom in a confused state and completely naked.
Reports suggest Guariglia had not been seen for several days and an autopsy is being carried out to establish her time and cause of death.
Another theory is that Guariglia died of natural causes and Renzia had not known what to do.