Italy: Catholic Priest Who 'Abused and Flogged Parishioners During Purification Rituals' Faces Trial
Leader of sect which performed midnight rituals has fled to his native Brazil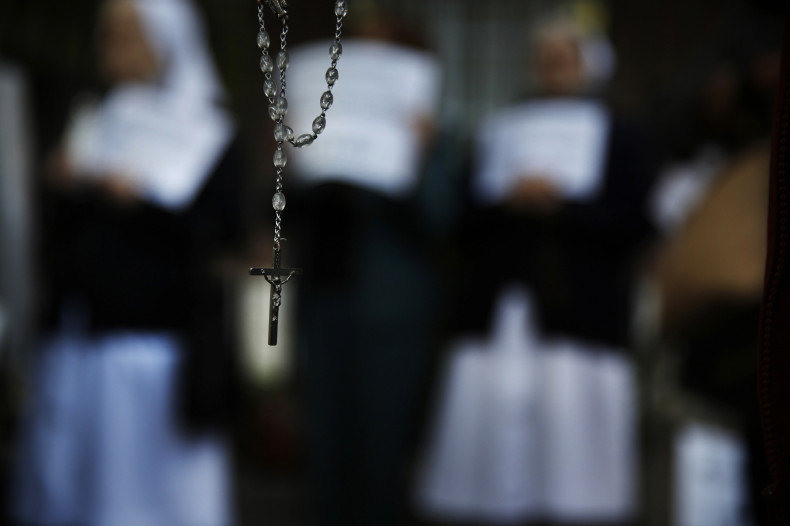 A town priest in central Italy flogged parishioners with a rosary and forced some to lick the floor of his mediaeval church during abusive purification rituals, local prosecutors have alleged.
Father André Luiz Facchini is facing trial in Lanciano, Abruzzo on a series of charges including private violence, bodily harm, harassment, slander and making threats, dating from 2013.
The 39-year-old clergyman was reported to police by a group of local youths who claimed he "punished" them as a penance "to free their souls from purgatory", Il Fatto Quotidiano newspaper reported.
The alleged victims were members of a Roman Catholic sect named Legio Sacrorum Cordium, which was founded by Facchini.
A former member of the group told local television channel Abruzzolive that the purification sessions were, usually, held around midnight in the 13th-century Chiesa di Sant'Agostino church in Lanciano.
"During prayers he fell into trance, claiming he had received messages from the Virgin Mary and spoke to angels," the member said, adding that Facchini threatened and psychologically persecuted those who tried to quit his group.
"He told them they were sick and Satan had won his battle [over them]."
The witness's interview with Abruzzolive has been filed by prosecutors as evidence for the trial that is to start in May.
Facchini, who is also under investigation for sexual abuses against a 27-year-old male parishioner has left Italy and is currently in his native Brazil.