Italy covers up naked statues and bans wine for visit of Iranian President Hassan Rouhani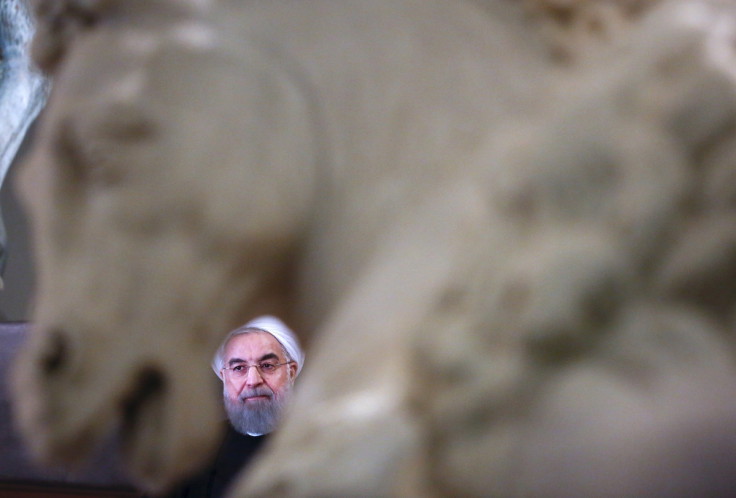 Italian authorities covered up naked statues exhibited at a world-famous museum in Rome for an official visit of Iranian President Hassan Rouhani, a decision that has caused a stir in the country.
Rouhani toured the Musei Capitolini (Capitoline Museums) – which hosts a huge collection of artefacts from the ancient, medieval and renaissance periods – accompanied by Italian Prime Minister Matteo Renzi on 25 January.
However, the Iranian leader could not admire some of the museum's masterpieces, as all marbles depicting naked scenes had been carefully hid behind large white panels.
The vast censorship effort was reportedly implemented as a show of respect to the reformist president, out of fears that the exposed private parts of ancient Roman gods could offend Iranian sensitivity. Wine was also banned from official receptions.
The move angered many Italians, who have accused authorities of betraying the country's cultural heritage in the name of political correctness and business interests. Hundreds of people voiced their displeasure online, with some posting photos of unclothed icons online under the hashtag 'statuenude' (naked statues) in protest.

The Capitoline Museums, located on the iconic Capitoline hill, are managed by the local council. However, a spokesperson said all aspects of Rouhani's visit were attended to by the government. IBTimes UK asked Renzi's office for comment but had received no reply at the time of publishing.
Rouhani's landing in Rome marked the first trip to Europe by an Iranian president in 16 years and comes after the lifting of economic sanctions against the Islamic republic following the nuclear deal.
The visit is aimed at rebuilding economic ties, with contracts worth $18bn (£13bn) expected to be signed between Tehran and Italian firms. Rohani will leave for France on 27 January after having held talks with Renzi, Italian President Sergio Mattarella and Pope Francis.
© Copyright IBTimes 2023. All rights reserved.