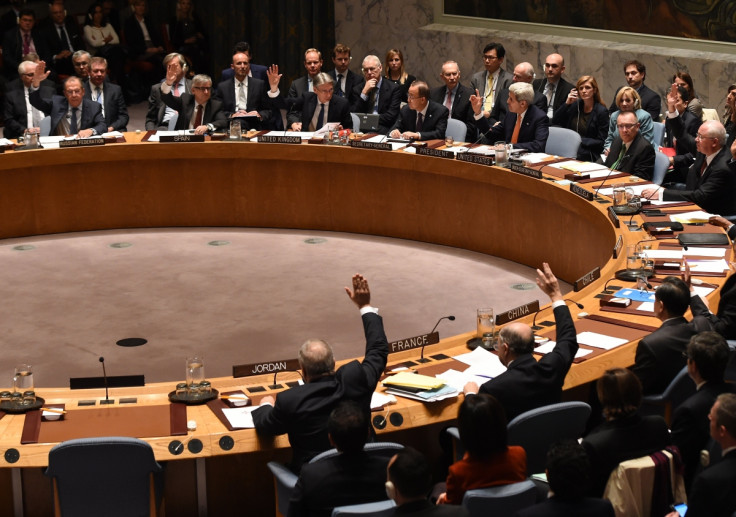 In a show of European unity, Italy and the Netherlands on 28 June agreed to split their two-year term as non-permanent members of the United Nations Security Council (UNSC). After five rounds of voting, the two countries received 95 votes each, falling short of the two thirds majority required to win the seat as non-permanent members on the Security Council. The council is the most powerful body of the UN.
Five non-permanent members were chosen in a vote at the 193 nation General Assembly, which include Kazakhstan, Bolivia, Sweden and Ethiopia in addition to Italy and the Netherlands. Italy will serve as a member in 2017 while the Netherlands will follow in 2018.
Italian Foreign Minister Paolo Gentiloni, said, "We had an agreement that we proposed to the General Assembly to serve in the Security Council one year each. I think that this is also a way to show from two European countries a message of unity, it is also a diplomatic solution."
The envoys of the Western European nations will meet on Thursday to agree to the deal after which it will be put to a vote in the General Assembly.
Dutch Foreign Minister Bert Koenders told the UN delegates that the result was "a clear signal that you appreciate both our countries."
According to reports, Italy lobbied for the seat portraying itself as a nation that dealt with the refugee crisis and a crossroads country in the Mediterranean. The country is also involved in efforts to pull Libya out of chaos.
Meanwhile the Netherlands, home to the International Criminal Court and various other tribunals, underlined its commitment to international justice.
Italy, Sweden and the Netherlands were competing for two seats reserved for countries from Western Europe. Sweden, one of the top aid donors in the world, secured its seat with a majority of 134 votes. Swedish Foreign Minister Margot Wallstrom said that she was "happy and proud" her country managed to win a place at the UN's top table.
"With 40 conflicts and 11 full-blown wars, it is a very, very worrisome world that we have to take into account," she added.
The UNSC consists of 15 countries, including five permanent members (Russia, China, Britain, France and the United States) and 10 non-permanent members elected for two years. The current non-permanent members are Angola, Venezuela, Spain, Egypt, Malaysia, Senegal, Ukraine, New Zealand, Uruguay and Japan.
On 31 December Angola, Venezuela, Spain, Malaysia and New Zealand are due to leave the council. As the most powerful body of the United Nations, it can impose sanctions on countries and authorise use of military force. The council with a budget of $8bn (£6.3bn) also oversees around 16 peace keeping missions around the world,