It's almost Remembrance Sunday, which means that once again people are arguing about poppies and whether everyone on TV should be wearing one.
This Morning guest Adam Spiers appeared on November 8 to explain why he wears a white poppy to represent peace instead of the traditional red one, but was met with backlash online. He told Holly Willoughby and Philip Schofield he believed the red poppy now glorifies war in a new narrative "being pushed by society".
Also appearing on the programme, former soldier John Nichol argued back: "If you come with me on Sunday to the Cenotaph, you will find nobody who glorifies war."
On Twitter, people were unimpressed with Mr Spiers's take. One user said: "What a prat, get him and his white poppy off the tv. Clearly does not know any servicemen or women and what they sacrifice for our country!"
On the same day the Twitter character count increased from 140 to 280, another user said: "Some chump on #ThisMorning suggesting a Poppy glorifies war. This young lad holds this view from the comfort of the TV Sofa whilst men his age were laying down their lives in various conflicts, often serving under conscription, to defend his right to his view."
"I hope these people who won't wear 'the British poppy' won't watch British tv follow British football etc," was another similar sentiment.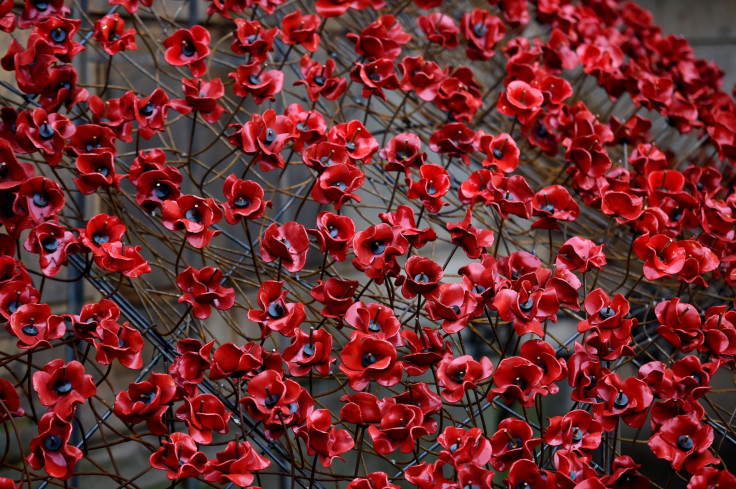 A few days earlier, Nicole Scherzinger was criticised for appearing not to wear a poppy for the start of The X Factor on 5 November.
But she later tweeted she did believe in the poppy, and it had simply fallen off. The judge and former Pussycat Doll said: "i'm always late, it fell off running to stage and replaced it as soon we could! i have the upmost respect for everything it stands for!"
TV viewers were even picky enough to point out when YouTube beauty star Tanya Burr was wearing her poppy wrong on 7 November, again on This Morning.
The poppy leaf should be pointed in the 11 o'clock position, but Burr's pointed in the opposite direction. One Twitter user said: "loving you on tv BUT your poppy leaf needs to be at the 11oclock position."
People have also been questioning whether each person who wears a poppy on TV is actually donating to the Royal British Legion, or if they are just being given a poppy and forced to wear it. "On tv programme this time of year everyone wears a poppy & I often wonder whether they have paid a donation to buy that poppy themselves or if the wardrobe dept has a stock of poppys they break out every year to pin on everybody before they go on screen," one Twitter user said.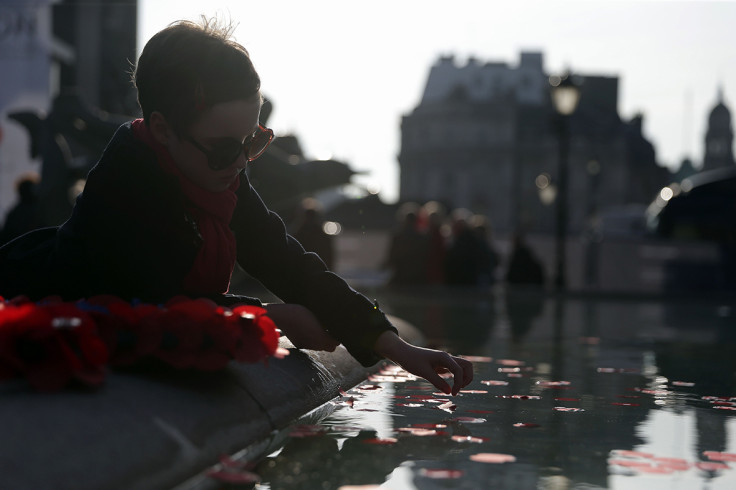 Another user said: "I look forward to seeing any guest on BBC TV without a poppy! My impression is that it's insisted on," while this question was also posed: "What are the start and finish dates for when poppy wearing is essential for those on TV?"
However, despite a vehement defence online of the red poppy, a new survey revealed a third of Brits under 25 do not plan on wearing one this year.
Researchers Consumer Intelligence found that one in five adults were unlikely to wear a poppy in 2017, often because they feel bullied into supporting the appeal. According to the survey, around a fifth of those who object to poppies said they believe the symbol glorifies war.
The Royal British Legion runs the Poppy Appeal each year to both remember the fallen and support a new generation of veterans and service personnel.
They say the poppy is a symbol of remembrance and hope, worn by millions of people, and is red because of the natural colour of poppy fields. However, they emphasised it is not a symbol of death of sign of support for war, a reflection of politics or religion, or red to represent blood.
The organisation added: "Wearing a poppy is a personal choice and reflects individual and personal memories. It is not compulsory but is greatly appreciated by those it helps – our beneficiaries: those currently serving in our Armed Forces, veterans, and their families and dependants."
Significant war crimes committed by the British military include the Chuka Massacre in Kenya, the deliberate sinking of Italian hospital ship Arno during World War 2 and numerous incidents in which civilians were slaughtered during the Irish War of Independence.