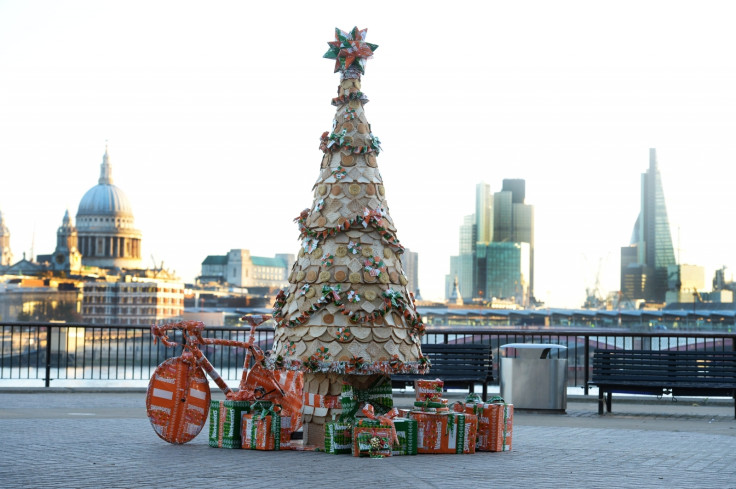 How far can you go to spoil your children with gifts this Christmas? Two British mothers are already under fire for splurging extravagantly on gifts for their children ahead of the holiday season.
Claire Young, a mum on benefits, appeared on iTV's This Morning to explain her idea of Christmas but not many were impressed. While she bought over 60 gifts for her six children, Emma Tapping went a step ahead with 300 gifts.
When asked by show hosts Phillip Schofield and Holly Willoughby about her controversial splurge, Young, a mother-of-six, explained that her benefit amount of £850 a week includes tax cuts and that she gets the amount in "bits and pieces". However, she starts saving from the beginning of the year to accumulate enough money to buy presents for her children — all aged under 12.
"I start in January, I save all the year through. I put £50 into a pot every week," she said. By the end of November, she manages to save a "nice amount" to splurge for the festive season by buying 11 gifts for each of her children.
She also said she is not bothered about the backlash over her over-the-top idea of Christmas being all about the gifts. "But Christmas comes only once in a year and that's how I see it," she argued. "Yes, we are on benefits, but that shouldn't stop my children having Christmas. Me and my partner don't get each other anything. It is literally, all about the children," she added.
Many accused the British mother of spending taxpayer's money to buy luxury items for her children and she should feel guilty about the same. "I don't like being on benefits," she told the show hosts in response to the criticism. She also warned that no one can predict when they might need government benefits in their life.
Meanwhile, Claire is not the only British mother gifting her children an opulent Christmas. This Morning later revealed that Emma Tapping, a 37-year-old mother of three, shopped whopping 300 gifts for her children. The mother was live on the show from her home in the Isle of Man where viewers could not help but notice a giant Christmas tree in the background with piles of gifts almost blanketing the decorated tree.
She told the show hosts that she forked out £1500 this year for gifts. "I start in January, shop all the way through the year, and that's the pile at the end of the year," she said. But despite the outrage, she says she "wouldn't change it for the world".
Commenting on the special segment that featured the two British mothers on This Morning, one viewer wrote on the show's Facebook page, "It's vulgar and disgusting. Why not try handing some of that lot out to kids less fortunate !!! It's shameful."
"If you're on benefits, why to spend £2,000 on kids," added another.
"Sorry but that is disgusting. Just what the planet needs, more plastic for landfill, and more overindulged, entitled brats in the making. Kids don't care how much money you spend, its about getting them the thing they would love the most, and spending quality time with family,"
wrote a thrid one.