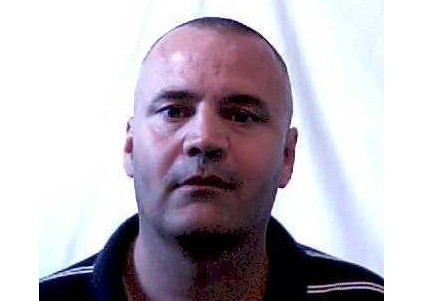 Ivan Leach, the prisoner serving a life sentence who escaped on 9 October, has approached two school girls, made sexual remarks to them and encouraged them to "participate in sexual activities with him".
Leach, 47, who is also known as Lee Cyrus, is on the run from the HMP North Sea Camp, after escaping during day release. He was serving life after being found guilty of robbing a 90-year-old woman in 2005.
Leach was first imprisoned in 1999 after pleading guilty to having sex with a 13-year-old girl. The victim said he spiked her drink and threatened to kill her if she told anyone.
Following his escape, Lancashire Police are investigating a report that Leach approached two schoolgirls on 17 October. The girls were waiting for a bus when Leach approached them and made his sexual advance. They boarded the bus and reported the incident.
Police said that while Leach used to live in Lancashire, he now could be anywhere in the UK.
Detective chief inspector Ian Dawson, from Lancashire Police, said: "We want to speak with Ivan Leach/Lee Cyrus in connection with an offence of inciting children to engage in sexual activity.
"He is a dangerous individual who poses a serious threat to members of the public with previous convictions for burglary, sex offences against a young girl, assault and robberies in which he has targeted elderly people in their own homes.
"We believe he could be sleeping rough and travelling extensively throughout the country."
Police said it is vital they locate Leach as soon as possible and urged the public not to approach him. They said any sightings should be reported to the police.
The schoolgirls said Leach had stubble, was wearing a black top, black shorts and carrying a rucksack. Police recently said he may have grown a beard to disguise his appearance.
Leach is described as being white, 5ft 11, stocky and having cropped hair and hazel eyes. Lancashire Police are now liaising with other forces to track him down and apprehend him.