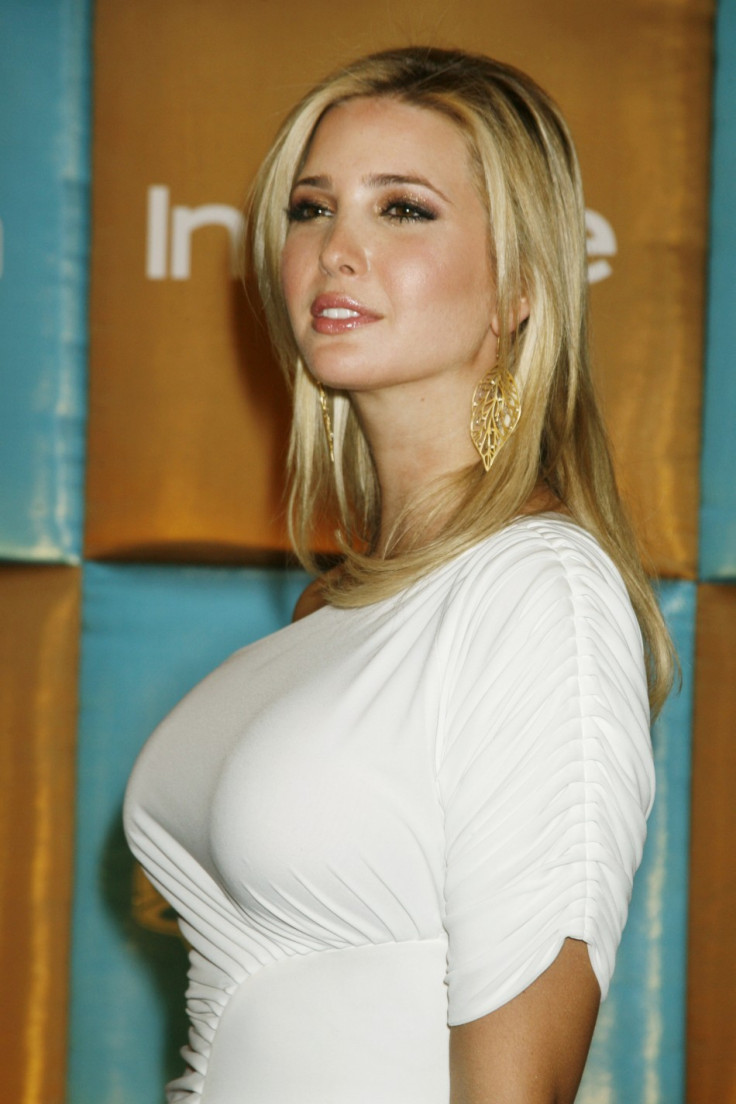 US Republican presidential candidate Donald Trump's daughter Ivanka and her husband Jared Kushner welcomed their third child on 27 March. The latest addition to their family is a baby boy who has been named Theodore James.
Ivanka, 34, married Kushner, a real estate developer, in 2009 after dating for two years. Besides the new born, they have a daughter named Arabella Rose, 4, and son Joseph Frederick, 2.
"Jared and I feel incredibly blessed to announce the arrival of Theodore James Kushner. Jared, Arabella, Joseph and I are so excited to welcome this sweet little boy to our family!" the 34-year-old fashion designer wrote on Instagram. Ivanka later shared a photo on Instagram of her in the hospital bed with her baby boy and caption it: "Baby Theodore. My heart is full #grateful."
Ivanka, who is the eldest among Donald Trump's five children, gave birth to her baby boy at 5.43pm EST on Easter Sunday.
Ivanka had previously announced her pregnancy via her website last September. "I couldn't be more thrilled to share the news with you that I am expecting," she wrote.
"#TeamIvanka helped me put together a little video to announce baby number three (which you can watch on Facebook), and we wound up having such a fun time in the five hilarious minutes that we were filming, that I had to share the moments that didn't make the cut."
"I consider myself incredibly fortunate to have a career that I am deeply passionate about, but, at the end of the day, it's my family that is at the center of my life—and to be adding another baby to our family is a tremendous blessing. Jared and I are so thankful, and so excited!" she added.