Arkansas will become the first US state in 17 years to put to death two people on the same day should a double execution go ahead as planned on Monday evening (24 April).
Lawyers for inmates Jack Jones, 52, and Marcel Williams, 46, had sought stays of execution on grounds of poor health, but the appeals have been dismissed by the courts.
Should both Jones and Williams be put to death, it will be the first double execution carried out in the US since 2000.
The convicted murderers, are two of eight Arkansas convicts who have been scheduled for execution over a period of just 11 days. State officials had planned to complete the quick-fire executions by 30 April, when their batch of execution drug midazolam expires.
A high-profile campaign by anti-death penalty activists has condemned the plan as "execution by assembly line".
The executions were due to start on 17 April, but a spate of legal challenges involving state and federal judges has meant all but one of the men are still alive and their futures uncertain. On Thursday, convicted murderer Ledell Lee was put to death in the first execution in Arkansas since 2005.
As one would expect for death row inmates, the eight cases involve horrendous crimes, including murder, rape and abduction.
But while some have admitted their guilt and asked for clemency, others maintain their innocence and say they are victims of disastrous miscarriages of justice.
IBTimes UK takes a look at how Williams and Jones both ended up on death row – and why some human rights campaigners say they shouldn't be there.
Marcel Williams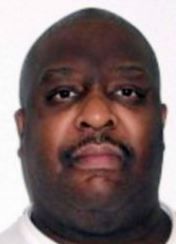 On 5 December 1994, police found the body of Stacy Errickson, a 22-year-old woman, in a shallow grave near Little Rock, Arkansas. Marcel Williams, then aged 24, was charged with abducting, raping and killing the victim.
The court heard how he entered Errickson's car at gunpoint, moving into the driving seat as she sat in the passenger seat. He drove the car to several cash machines, forcing his victim to withdraw a total of $350.
He was brought to trial in January 1997. His lawyers did not contest his guilt, instead seeking to persuade the jury to pass a sentence of life imprisonment rather than death.
However, during sentencing they chose not to provide mitigating evidence relating to Williams's background of poverty, deprivation and abuse.
In 2007, a federal judge ruled that "by clear and convincing evidence" the performance of the trial lawyers had been constitutionally inadequate because of the failure to present this mitigating evidence.
The judge said: "Marcel Wayne Williams was subject to every category of traumatic experience that is generally used to describe childhood trauma. He was sexually abused by multiple perpetrators. He was physically abused by his mother and stepfather, who were his primary care[givers]. He was psychologically abused by both of his primary care[givers]. He was subjected to gross neglect in all categories of neglect: medical, nutritional, educational. He was a witness to violence in the home and in his neighbourhood throughout his childhood. As an adolescent, he was violently gang-raped in prison."
The judge concluded that had the jurors heard such evidence, it was likely that they would have returned a life sentence, rather than one of death.
In 2009, a three-judge panel of the US Court of Appeals for the Eighth Circuit reversed the District Court's ruling on a technicality, stating that under US law Williams had not been entitled to the federal hearing.
Williams admitted responsibility for his crimes to a recent state parole board. "I wish I could take it back, but I can't," he said.
Williams's lawyers say he now weighs 400lb, making it difficult to find a vein for lethal injunction. They say the drugs are unlikely to work as intended.
Errickson's mother, Carolyn Moore, says she wants the death penalty to stand, saying there was "no excuse" for Williams's crimes.
Jack Jones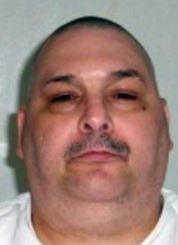 On 6 June 1995, 34-year-old Mary Phillips was robbed, raped and murdered at an accounting office in Bald Knob, Arkansas, where she worked as a bookkeeper. She was found naked from the waist down with a cord from a nearby coffee pot tied around her neck.
Her 11-year-old daughter, Lacy Phillips, who was with her at the time, was choked, beaten and left for dead – but survived.
The following year, 31-year-old Jack Jones was convicted of capital murder, rape and attempted capital murder.
Court documents show Jones confessed that "he had committed the crimes because he wanted to get revenge against the police. He reasoned that his wife had been raped, and that the police had done nothing about it".
But justice campaigners argue Jones should never have been considered for the death penalty, saying the jury in his trial did not hear the extent of his mental illness.
They argue jurors were unaware he had committed himself to hospital in the months before Phillips' murder, where he was diagnosed with bipolar disorder.
In 2005, an expert provided an assessment of the trial counsel's mitigation investigation and presentation. He concluded that the defence presentation at the sentencing had been "far below the standards expected of counsel in capital cases, missing the major themes of Mr Jones' life, presenting negative psychological evidence when a myriad of witnesses were available to present a compelling social history, and fundamentally failing to present an argument for life".
He said the evidence pointed to Jones having been misdiagnosed with ADHD, which was more likely to have been "childhood onset Bipolar Disorder".
Amnesty International, a leading human rights group that campaigns against the death penalty, said Jones's execution would be a violation of international laws that ban the execution of people with a mental or intellectual disability.
Lawyers for Jones say he suffers from diabetes and has high blood pressure, neuropathy and had one leg amputated below the knee. He is on heavy doses of drugs they say could prevent the lethal injection from working properly, leading to a "tortuous death".
The family of Mary Phillips has urged that the death sentence be carried out, however.
Survivor Lacy Phillips told a parole board hearing: "I don't want to live another day knowing that he's alive. Twenty-one years and he's still here and we still have go through this, we still have to see it, we still have to talk about it."