Arsenal midfielder Jack Wilshere has asked his teammates not to hold back tackles in training, according to Theo Walcott.
Wilshere has missed the last 16 months with a series of ankle problems but returned to first-team training last week.
The Gunners have put the 20 year old on a 10 days robust programme to assist in his recovery prior to featuring for the club's under-21 side, and Walcott says the England international can't wait to return.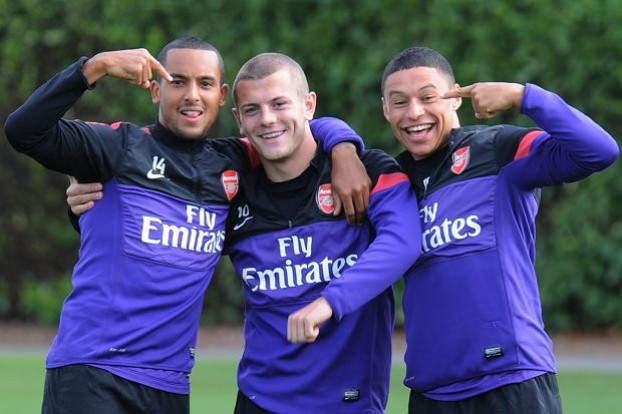 "It's nice to see him back," Walcott said. "He's the sort of player that's just different.
"He spots things that no one else does and he hasn't lost it, trust me. He's buzzing, he's getting stuck in and that's what he wants."
"I had a chat with him and he said 'I just want to get a whack on the ankle, whacked everywhere, to prove my fitness'," he added "I told him I was the same with my shoulder problems, I needed to get hit to see what it was like."
Should Wilshere be looking for inspiration ahead of his return to first-team activities, he need only look to Aaron Ramsey, who recovered from a broken leg suffered in February 2010.
Now the captain of Wales, Ramsey is an important part of an Arsenal midfield which has suffered the loss of Alex Song in the summer as well as the extended loss of Wilshere.
The 21 year old had the benefit of playing during the Olympic football tournament for Team GB, to assist in regaining fitness before resuming his commitments with Arsenal, and admits the experience will live with him for the remainder of his career.
"It was a really great experience for me personally. It was good to play in that tournament mode - I haven't done that before," Ramsey told Arsenal Player.
"We were disappointed with the way it went in the end but it went to penalties and anything can happen there.
"Overall it was a great experience and all of the athletes did tremendously well. It will stay with me now for the rest of my life."