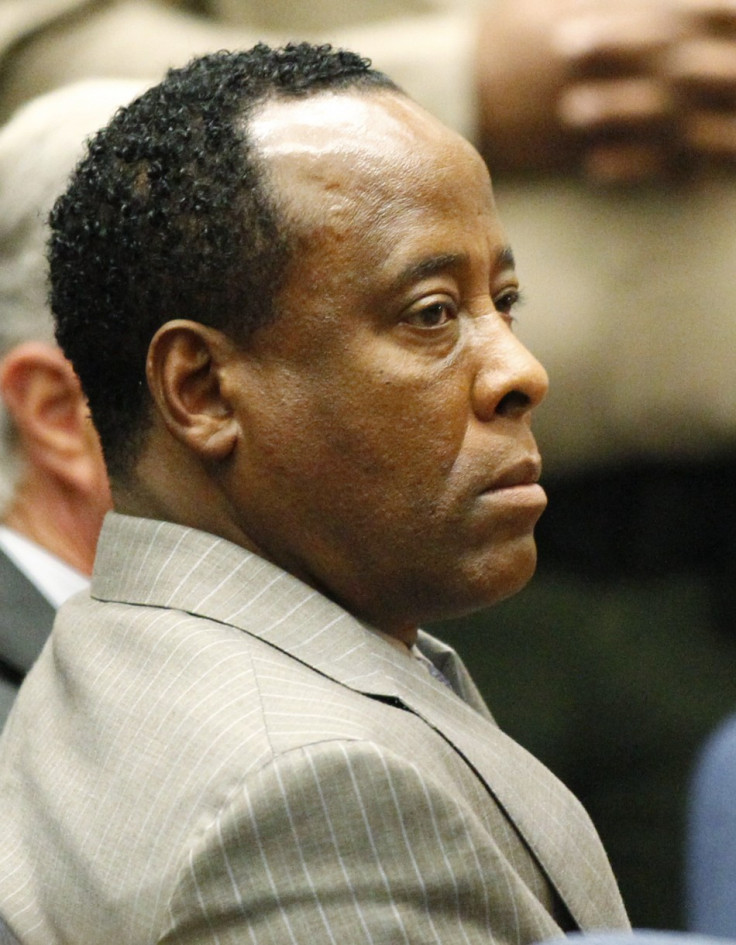 Michael Jackson's doctor, Conrad Murray was found guilty of involuntary manslaughter last night following a two day and ten hour deliberation by a jury.
The verdict came as the six-week trial over the sudden death of the pop star in June 2009 came to an end after seven men and five women ruled that Jackson had been killed by his criminally negligent doctor.
Jackson died from an overdose of powerful anaesthetic, Proprofol which Murray gave to him on a nightly basis for two months to aid the star's chronic insomnia.
The court heard that the singer was nearly blind, bald and dependent on drugs when he died in 2009. As Jackson's personal physician, Murray had access and the power to administer the drugs that singer regularly took.
However, Murray's defence had argued that it was in fact Jackson that injected himself with the drug and caused his own untimely death by doing so.
During the trial the prosecution revealed that on the day that Jackson died, Murray waited 20 minutes before calling an ambulance; vital minutes that they argued could have saved his life but time Murray used to hide evidence.
Investigators found handfuls of vials, empty bottles of sedatives and anti-anxiety pills in his bedroom on the day of his death.
Jackson's oldest children Paris, 11 and Prince, 13 were both present as Murray frantically tried to revive the star, the court heard.
The prosecution claimed that Murray's use of Proprofol was an 'obscene experiment' that robbed Jackson of a long life. They argued that by feeding Jackson's habit and not monitoring it her was guilty of negligence.
Acting Judge Pastor branded Murray a 'danger to the public' due to his reckless conduct.
The King of Pop's 81-year old mother Katherine Jackson reportedly wept yesterday when the verdict was announced whilst a crowd of Jackson fans erupted in cheers of celebration outside the Los Angeles courtroom.
Meanwhile Jackson's sister La Toya expressed her joy and thanked fans by saying: 'Thank you America, thank you everyone. Everybody was wonderful. Michael loves everybody. He was in that courtroom with us - that's why justice was served.'
But it was not all celebrations yesterday. Murray's supporters were left stunned after hearing the verdict. One of his friends, Donna DiGiacomo, 53, of Las Vegas, sobbed and claimed that there was 'overwhelming pressure to convict'. She said 'This man didn't deserve this. They needed a scapegoat.'
Dressed in a grey pinned striped suit, Murray, 58, who could spend up to four years in prison, was led away in handcuffs after being remanded without bail. He is due to be sentenced on 26 November.