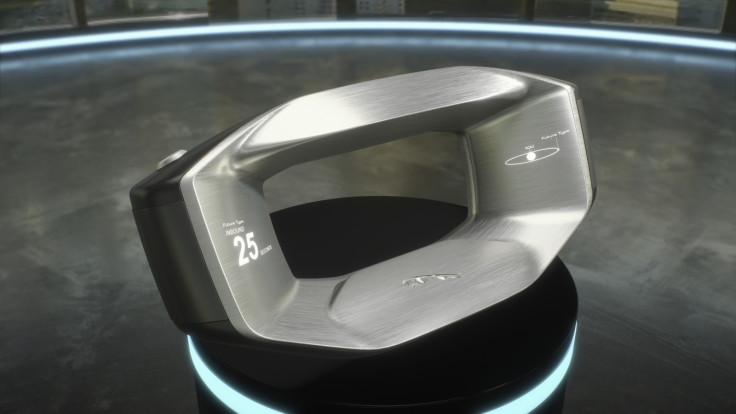 Jaguar's newly-unveiled AI concept dubbed "Sayer" is a steering wheel that users can take out of cars and carry it with them.
It will be the only part of the car that users will actually own, says a report by Slashgear. The user would simply have to take the steering wheel from car to car and Sayer will personalise that vehicle to suit the user.
The steering wheel would have an AI system that has the capability to make appointments, hail rides and interact with users amongst other things, according to a report by Engadget.
Jaguar has created a system that will make every driverless car as personalised as a user's own vehicle. So, settings such as temperature, speed, seating position and every other preference that a user might have for a car can be carried along in the form of a Sayer wheel between vehicles.
Sayer will also be connected to on-demand services that would help people hail rides and ensure that the rides arrive at the right time, says the report.
This system will apparently be an important part of the British carmaker's "future-type" concept car. It is reported that Sayer will not only direct self driving cars, but also give drivers the option to drive on certain sections of roads that might make for interesting driving whilst leaving the monotonous parts for the car to care of its own. Jaguar is reportedly keen on making manual driving a part of the overall experience.
With a majority of carmakers drifting towards full autonomy, car driving and ownership in the near future is touted to change drastically. Peer-to-peer blockchain powered car ownership models promise to not only reduce the number of cars on roads, but also cut overall pollution and costs that go with vehicle ownership.
Tesla Networks, for example, will apparently do away with car ownership entirely and user profiles will be saved on its servers, which will then be applied to cars individually depending on each user once they "'login to a car,' any Tesla you drive in the world automatically adjusts to you," said Elon Musk in a tweet.
The Sayer system is unlikely to go into production as is and is reportedly more of a proof of concept, but it is a system that carmakers like Jaguar will be considering as they create their own versions of autonomous vehicles and shared ownership networks.