In a move to ease congestion in the country's jails, Zimbabwe's authorities have pardoned 2,000 convicts, mostly women and juveniles, and appealed to the released prisoners to quit their life of crime, state media said on Thursday (27 May). There are around 20,000 prisoners in Zimbabwe, which President Robert Mugabe has ruled for 36 years.
Underfunding of the country's 42 overcrowded prisons has forced the International Committee of the Red Cross (ICRC) to step in to provide water, food and blankets to prisoners.
More than 100 prisoners died of malnutrition and illness in 2013 in Zimbabwean prisons, which have been hit by food shortages, overcrowding and inadequate food rations, due to a lack of funds, according to the Zimbabwe Lawyers for Human Rights (ZLHR).
In 2015, three prisoners in one of country's most notorious jails were shot dead after hundreds of inmates rioted over scarce food at the Chikurubi maximum security prison on the outskirts of the capital Harare.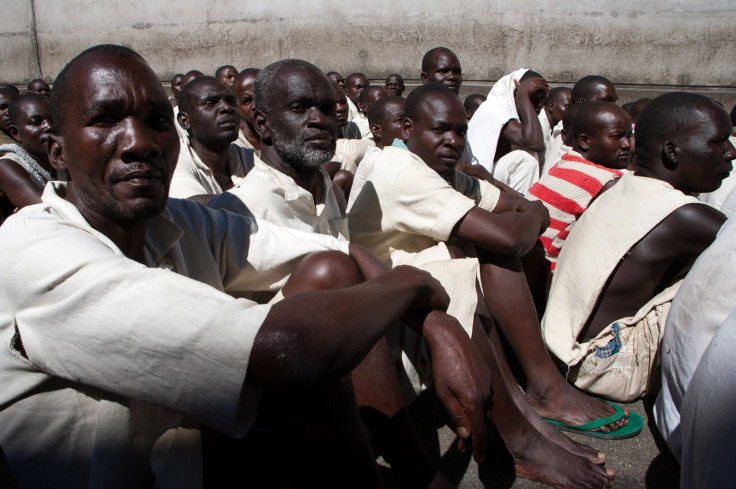 2,000 convicts pardoned
Under the sweeping amnesty, all male prisoners under the age of 18 and all female inmates went home, except those serving life terms. Terminally-ill prisoners and those sentenced to less than three years who had served at least a quarter of their time were also released, local media reported.
"Inmates should not take this pardon for granted, let them go out there and... respect the laws of the country," Priscilla Mthembo, an official from the Zimbabwe Prisons and Correctional Services, told The Herald newspaper.
"Our 46 prisons nationwide are overpopulated," Mthembo said. "This presidential pardon will go a long way in decongesting our prisons and facilitating good living conditions for those that remain."
Zimbabweans were urged to give the convicts "a second chance to life through supporting them in different endeavours to earn a better living".
The presidential pardon does not apply to prisoners jailed for murder, treason, rape, armed robbery, car-jacking or sexual offences.
This represents the second wave of prison pardons. Back in 2014, Mugabe pardoned 10% of the nation's prison population − another 2,000 prisoners − to make space in the nation's prisons.