Zimbabwe: Mujuru's opposition party claims President Mugabe's Zanu-PF 'stole' elections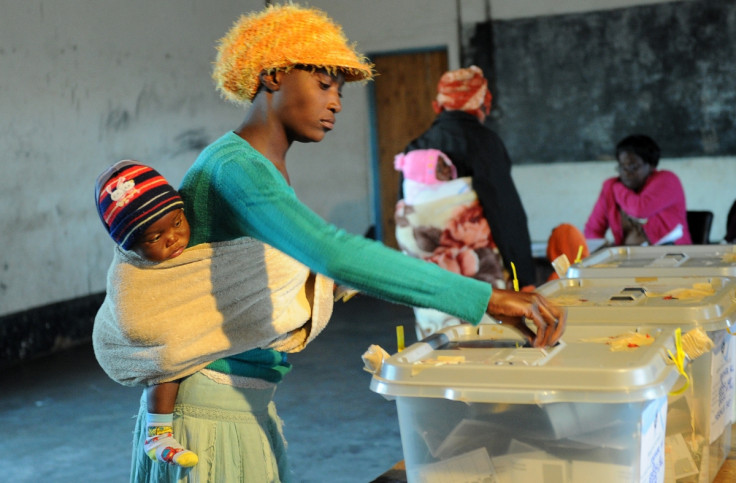 The new party of Joice Mujuru, an ex-vice president who was sacked by Zimbabwe's ruling Zanu-PF party after accusations of trying to overthrow President Robert Mugabe, has claimed it has undisclosed information about how Zanu-PF allegedly "stole" previous elections.
Once a powerful ally of Mugabe, Mujuru was sacked by Zanu-PF in 2014 - after the assassination plot accusations emerged - but resurfaced this year with the launch of Zimbabwe People First (ZimPF), a party in opposition to Mugabe's Zanu-PF that seeks to "transform and build" a new nation.
Described as a reformist, Mujuru is now seen as a true contender for leadership in the forthcoming 2018 elections, while commentators have highlighted how her 10-year stint as Mugabe's deputy enabled her to cultivate a strong support base within the party.
Opposition: 'Zanu-PF rigged elections'
Former Ambassador and ZimPF official, Agrippa Mutambara, who was also close to Mugabe for two decades, on Thursday (5 April) claimed that he had evidence proving how Zanu PF allegedly rigged polls particularly the contested 2008 and 2013 general elections, according to local media.
"We also know the modus operandi of Zanu-PF and how it has fiddled with elections, how they rigged elections in 2008 when the (opposition party) MDC-T won and how they stole the vote in 2013. We are going to use that information to our advantage," NewsDay reported Mutambara as saying.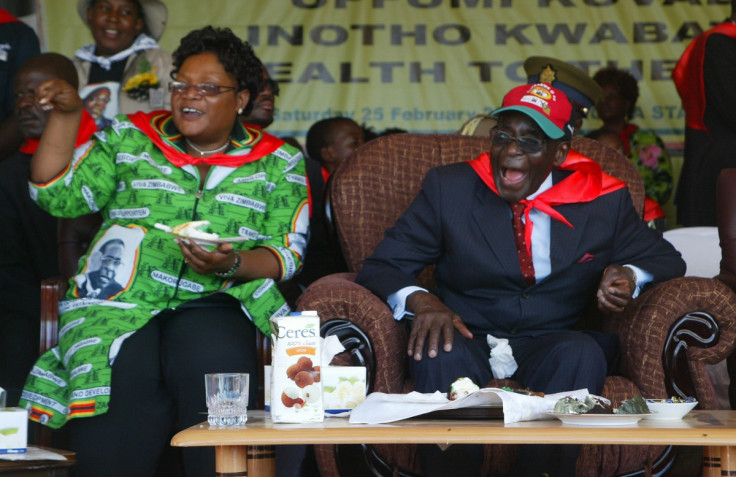 Speaking during a round-table discussion in the capital Harare, Mutambara claimed the ruling party had lost support, and was allegedly turning to the use repression methods affecting other political parties. "Zanu PF won't win another election and they know it. They are now resorting to the use of violence on people who do not support them through the abuse of State resources to fund survival of the party," the official said.
Zanu-PF, meanwhile, told supporters on Twitter, "Fear not comrades and compatriots the centre is strong, it is firm, tight and all together."
The polls allegations come just over a week after Mujuru was banned from attending a church meeting in Chinhoyi after local media reported security agents suspected the leader could use the event for campaign purposes. A spokesman for ZimPF, Rugare Gumbo, on 27 April said the move was "undemocratic" and "an act of desperation by the Zanu PF regime".
The ZimPF party has had several of its gatherings and campaign rallies disrupted by alleged Zanu PF supporters.
© Copyright IBTimes 2023. All rights reserved.