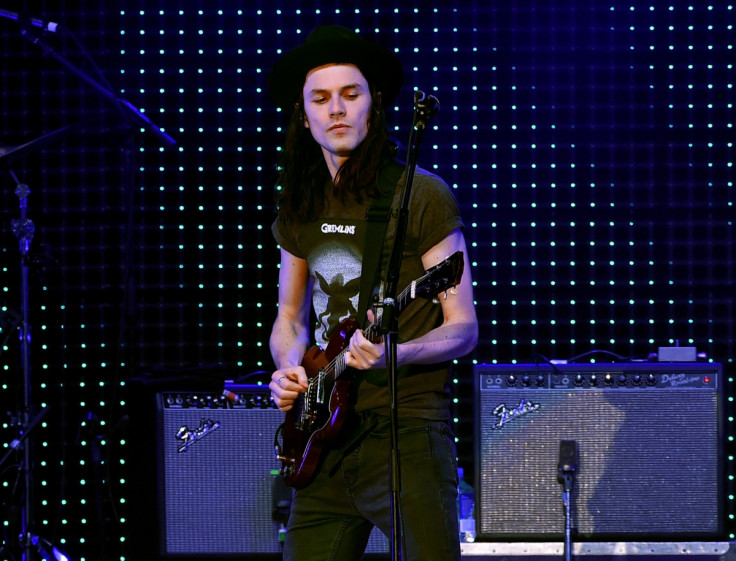 James Bay may seem like an unlikely pop star with his rough-around-the-edges image and reserved persona but his fan base is firmly in place, with the acclaimed singer selling out a staggering total of four nights at Hammersmith's Eventim Apollo. One year after he topped the UK charts with his debut album Chaos And The Calm, IBTimes UK headed to the London venue to see if Bay's tour performance matches his recording talents.
Our verdict
James Bay - Eventim Apollo, Hammersmith
James Bay\'s success story is pretty admirable. Similar to the likes of Justin Bieber, The Vamps and Austin Mahone, but not as teeny-boppy, Bay, 25, was discovered on the vast space that is YouTube, developed a large online following, won hearts over with the gorgeous ballads Let It Go and Hold Back The River and topped the charts with his first album Chaos And The Calm. Now, he is headlining his very own sold-out tour across the UK.
Not too shabby for a young man who hails from the small town of Hitchin, Hertfordshire. Following a lovely little supporting slot from newcomer Frances, Bay gives a rapturous open to the show with the rock-tinged Collide, which is certainly one of the crooner\'s more edgier tracks. Bay\'s onstage energy is palpable but his lyrics are barely audible thanks to the screams – and some pretty terrifying roars – from his fully engaged audience who greet him with a very friendly welcome.
Listen to James Bay\'s Hold Back The River:
Fortunately, Bay\'s debut offering is an eclectic hybrid of sounds ranging from clashing rock to romantic ballads that will have you feeling all kinds of nostalgia and warm inside, translating into a well-paced live show which keeps the audience on their toes with the constantly changing tide of rhythm. Familiar upbeat numbers like Best Fake Smile conjure up an enthusiastic sing-a-long from fans while reflective, minimalistic jams like Scars and Let It Go will leave you gently swaying into a fellow concert-goer.
The scope and range of material that fills the show\'s hour and a half runtime only demonstrates Bay\'s versatility within the realm of indie rock but also, it cast the spotlight quite literally on his ability to strum an insane riff on the guitar, explaining the Eric Clapton inspiration. There\'s a lot about Bay that appears to be quite textbook – most notably his uniform of skinny jeans, a basic T-shirt and trademark black hat which has become a permanent fixture atop his head. It\'s only later, that we find out it can be removed.
Listen to James Bay\'s Let It Go:
However, he\'ll then pull a surprise out of the hat – pun very much intended – and put a rock spin on Tina Turner\'s Proud Mary (Rolling On The River), the perfect segue into his biggest hit to date, Hold Back The River, which has just enough oomph to end the night on a high. James Bay was the most promising musicians to emerge in 2015 which led to him winning the Brits critics\' choice award and his performance at Hammersmith proved exactly why he is 2016\'s best male solo artist.