As James Corden prepares to celebrate his second anniversary as host of CBS's The Late Late Show, the British comedian has hinted that fans of his Carpool Karaoke segment may soon get a UK edition.
Speaking to The Radio Times, the 38-year-old star admitted he was surprised by the overwhelming success of the chatshow. "It's taken us all by surprise, the success, especially of that particular segment. But we do have some stuff planned this year – which might involve being in the UK."
He added: "We're talking about it now, really. We don't know if we'll be able to get it together but it's certainly something I'd love to do, for sure."
Corden will be joined by British band Take That for a special Comic Relief edition of Carpool Karaoke on Friday 24 March. Behind-the-scenes images show Gary Barlow, Howard Donald and Mark Owen hitch a ride. However, there is no sign of original member Robbie Williams.
The group make a pit stop at a glasses shop where they are seen showing off their best dance moves.
"James has a deep-lying love of Take That which has only intensified since they became pals," a source told the Sun. "Now he has the power of The Late Late Show behind him, he can put a big US audience in front of them and help push their name.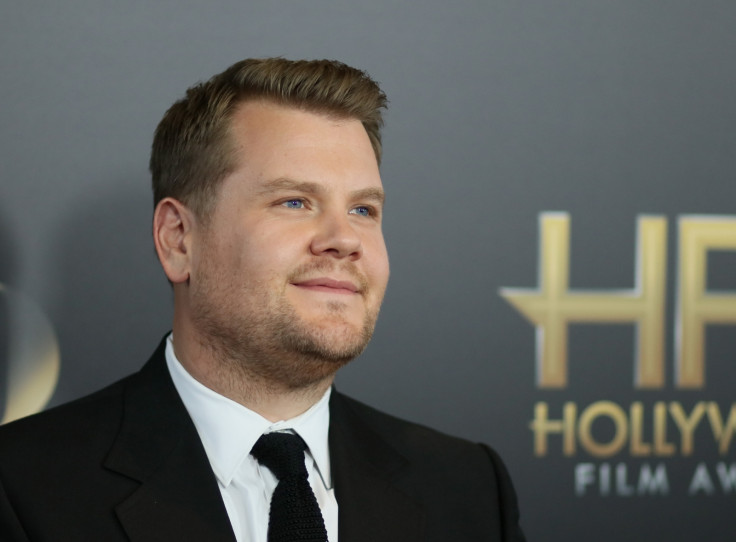 The insider added:"He is also genuinely happy to interview them and listen to their music as he's such a mega fan."
Corden has his fair share high-profile names in his passengers seat. Justin Bieber, Jennifer Lopez, One Direction and Adele have all enjoyed a car ride on the hit show. In July 2016, former US First Lady Michelle Obama sat in showed off her karaoke skills and enjoyed a good gossip. The pair also sang along to Beyoncé's Single Ladies while demonstrating the signature hand gesture in unison.