James Foley: Who Is The US Journalist Beheaded by Islamic State?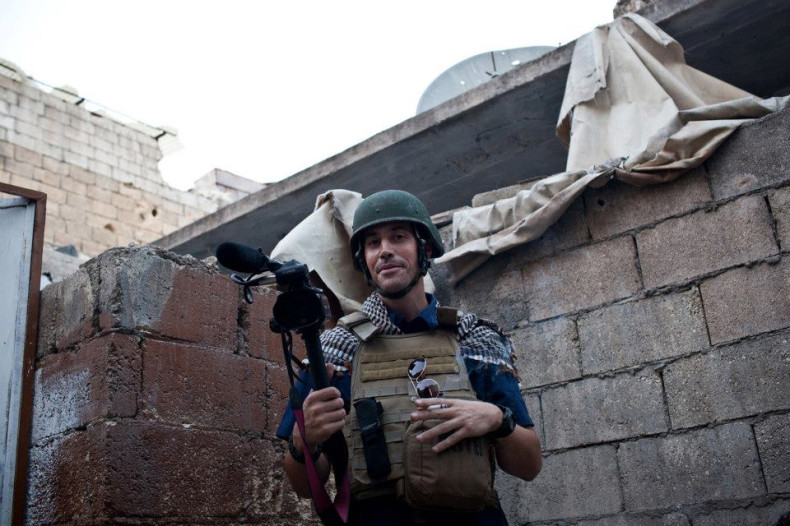 Islamic State (IS), which is currently terrorising Iraq and Syria establishing a caliphate, has beheaded an American journalist James Wright Foley and released the chilling video of the execution.
The 40-year-old war reporter from Rochester, New Hampshire, was described by his colleagues as "brace and tireless" and by his mother Diane as an "extraordinary son, brother, journalist and person".
Foley has covered several conflict zones including Syria, Afghanistan, Iraq, and Libya working for various media outlets such as the AFP and GlobalPost.
Dedicated reporter
Born as the first of five children on 18 October, 1973, he studied history at the Marquette University and later pursued his journalism degree from Northwestern University's Medill School of Journalism.
His family says: "Prior to his work as a journalist, Jim helped empower disadvantaged individuals as a teacher and mentor assisting them in improving their lives."
Foley began writing his blog titled A World of Troubles shortly before his embedding with US troops in Afghanistan and Iraq.
The latest kidnapping was not Foley's first experience to be kept as a hostage by militants. He was abducted and kept for six weeks in Libya, before being released to the US in May 2011.
Despite undergoing such hardships, he persisted with covering conflict zones, before he was snatched by Sunni rebel fighters near the town of Taftanaz, in Idlib province, northern Syria – one of the most hostile battlegrounds between Syrian forces and rebel groups.
Kidnapped and executed
The kidnapping occurred on 22 November 2012 – America's Thanksgiving Day – and there was no communication with Foley since that time.
Soon after Fowler went missing, his parents, Diane and John Foley, set up a website and a Facebook page calling for his safe release. However, their messages ended up in vain when the news about his beheading broke.
Foley's mother said in a statement: "We have never been prouder of our son Jim. He gave his life trying to expose the world to the suffering of the Syrian people."
"We implore the kidnappers to spare the lives of the remaining hostages. Like Jim, they are innocents. They have no control over American government policy in Iraq, Syria or anywhere in the world.
"We thank Jim for all the joy he gave us. He was an extraordinary son, brother, journalist and person. Please respect our privacy in the days ahead as we mourn and cherish Jim."