James May dismisses Top Gear without Jeremy Clarkson: 'It has to be the three of us'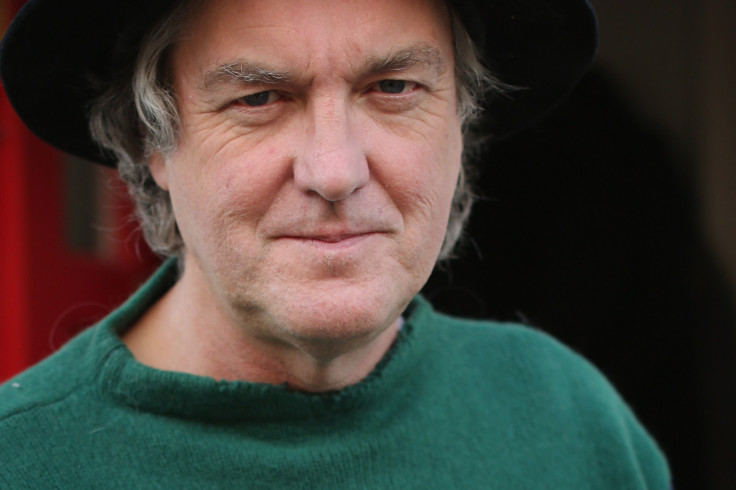 Presenter James May revealed yesterday (23 April) that he has no plans to return to Top Gear without his co-host Jeremy Clarkson, stating it would be "virtually impossible" to do the show in his absence.
The 52-year-old, who has been working with Clarkson and Richard Hammond on the show for 13 years, believes the programme wouldn't work as well without the entire trio. "It has to be the three of us. You can't just put a surrogate Jeremy in and expect it to carry on. It would be forced. I don't believe they would be stupid enough to try that. That would be a bit of a daft idea."
That doesn't meant that he is definitively done with the BBC however, as he later went on to say in his interview with the Guardian: "It doesn't mean I won't go back, we may all go back in the future. It might just be we have a break from it. I don't know."
Clarkson was suspended from Top Gear after an altercation with producer Oisin Tymon turned physical on set during shooting. It was believed that Clarkson was unprovoked in his attack but proceeded to cause bodily harm to Tymon resulting in him needing medical attention.
Two weeks later, it was decided that Clarkson would be dropped from the programme and would not be returning to front the show in its next season.
The host had already been on a final warning over accusations that he used racist language while filming last year.
Yesterday, Top Gear producer Andy Wilman was confirmed by the BBC to be resigning from the show in the wake of Clarkson's departure. Describing him as "an old school friend of Clarkson", the BBC went on to explain how Wilman reinvented Top Gear alongside Clarkson back in 2002, and was a huge part of making it the show it is today.
In an article in the new Top Gear magazine, Wilman said that the BBC's decision to axe the opinionated host was a "tragedy" and he criticised them for "meddling" behind the scenes throughout the show's production.
Wilman is said to be teaming up with Clarkson soon, with the intention of starting up a new Netflix show focused on motoring, with James May and Richard Hammond potentially coming on board as well.
© Copyright IBTimes 2023. All rights reserved.