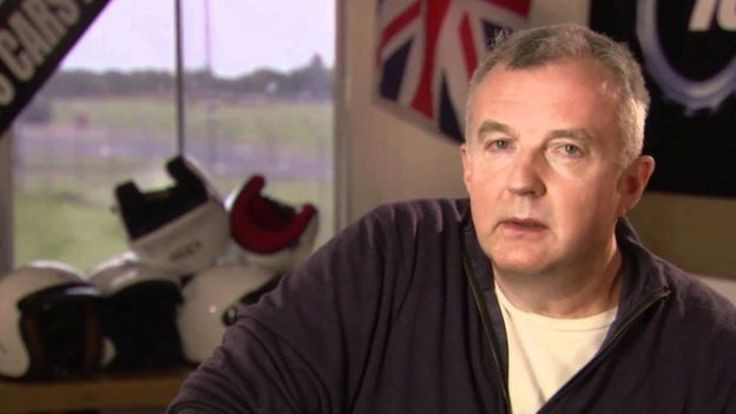 Top Gear executive producer Andy Wilman has quit the hit BBC motoring show following Jeremy Clarkson's departure, the broadcaster confirmed on April 23.
Clarkson was dropped from the show last month following a 'fracas' with one of the show's producers, Oisin Tymon, over the lack of hot food at the end of a day's filming.
Wilman, an old school friend of Clarkson, who has worked on Top Gear for over a decade, denied he was leaving the show last month after a leaked email titled "Au revoir" was circulated internally.
His departure has helped fuel speculation that he will work on a rival motoring show with Clarkson, whom he was pictured meeting earlier on 23 April with former co-presenters Richard Hammond and James May.
In the e-mail, Wilman referred to his role in the past tense, writing: "Our stint as guardians of Top Gear was a good one, but we were only part of the show's history, not the whole of it."
He continued: "We had a lot of laughs, we had a lot of tiffs," adding that "at least we left them wanting more."
After the email was leaked to the press, Wilman said that it was not a resignation statement.
Wilman insisted: "If I were to resign, I wouldn't do it publicly, I'd do it old school by handing in my, er, notice, to someone upstairs in HR."
A BBC spokeswoman said at the time: "It was not a farewell but a thank you to people who have been important to the show over the last 12 years. It was bringing down the curtain on the Clarkson era, not announcing his own departure."
Clarkson was suspended on 10 March after producer Oisin Tymon was left needing hospital treatment following an "unprovoked physical attack."
Following an internal investigation, the BBC confirmed his contract would not be renewed.
Director-General Tony Hall made the decision after ruling "a line has been crossed" stating "there cannot be one rule for one and one rule for another".
Earlier on 23 April, James May, who first appeared on the show in 1999, ruled out returning to Top Gear.
May told the Guardian that the show without Clarkson would be a "non-starter," but confirmed he would continue to work with the BBC on other projects.
It's unclear whether the show's third presenter, Richard Hammond, plans to stay.